The Z900SE that I prepared for this season has been set up with the OEM rear suspension all the time.
OEM can only adjust preload and elongation damper, so the setup range was very narrow
Checking the overall balance and the characteristics around the link while trying to deceive something I've been doing the setup of the engine from beginning to end.
At this point, the fully adjustable suspension has finally arrived, so this is where the actual setup begins.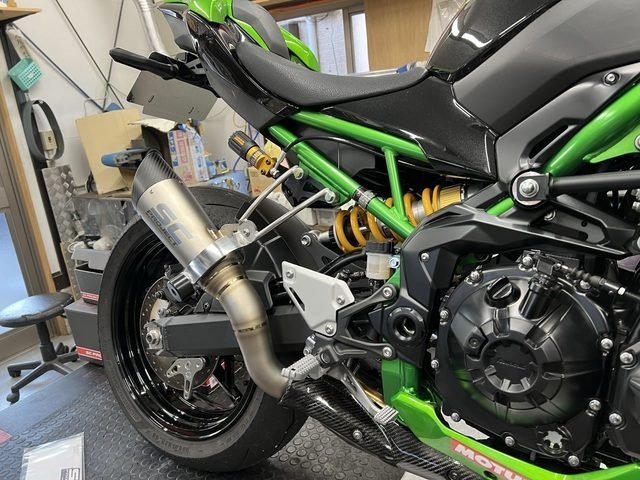 How to improve the lack of traction at the time of entry and the handling that is a little rough for gymkhana
I have decided on the direction of the setup for now, but I would like to check the spring rate and ride height in the Satkana training this weekend.
I would like to raise my potential at once in a month, so I would like to carefully decide the most important part.
https://ssbfactory.seesaa.net/article/498123996.html