Today was a weekday practice session, but for the first time I took down Kushitani's racing boots K-4539 and used it.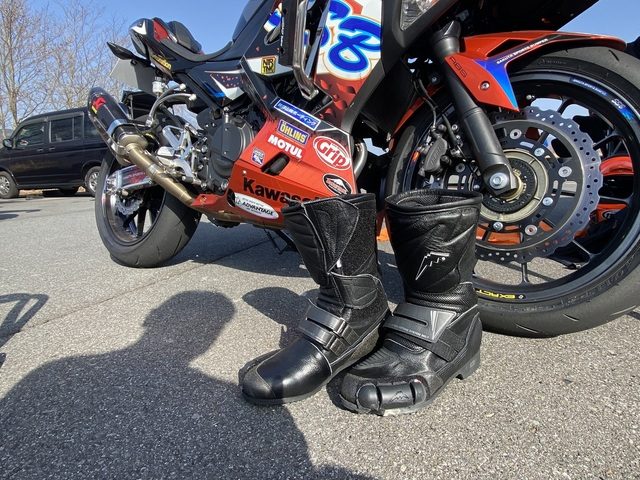 It's not the trendy plastic boots, but the ankle area is thickly protected.
The sole is also solid, giving you a sense of security.
And the biggest feature of these boots is that the ankle area is surprisingly soft and the operability is excellent.
There is almost no discomfort even though I just dropped a new one.
All of these boots are velcro-adjustable and do not use fasteners.
The lack of hard fasteners and plastic parts gives you amazing ankle freedom.
I think that there are many people who are worried about the protection ability if it is so soft, but if you think about it, there are many people who are running with worn-out boots of Kuta Kuta, and it is okay to run with such boots, so there is no problem at all. I think.
These boots, which are extremely easy to operate, may be a strong ally for Gymkhana. ..
The quality is the best because it is made of Kushitani. Even if it broke, the repair would work and I got boots that I couldn't say.
I feel like that.
If the sole is reduced and holes are made, it will not be possible to repair it, so it is perfect to attach the SSB boot slider inside the new one before that happens.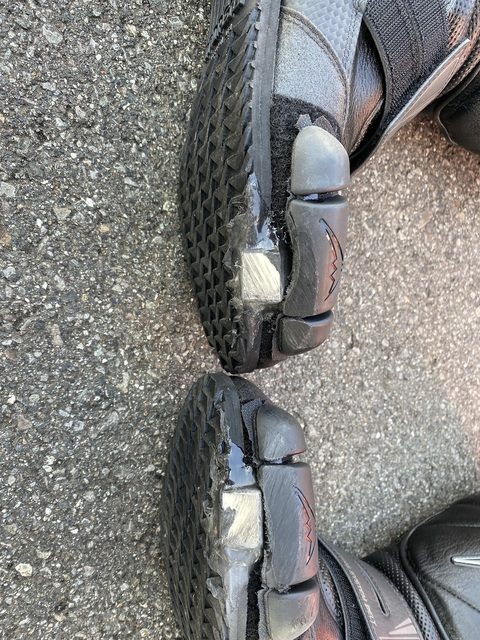 https://zrx-drz.at.webry.info/202203/article_3.html