I participated in the Gymchaya competition in November 2018.
This time it was a test competition at Ninja 400, but leave it aside. .
Today in the morning please ride on NIKEN ~
What? What? What? I think that it is a 3 wheel bike just recently released from Yamaha
I thought that I wanted to ride once, so I received it twice in reply.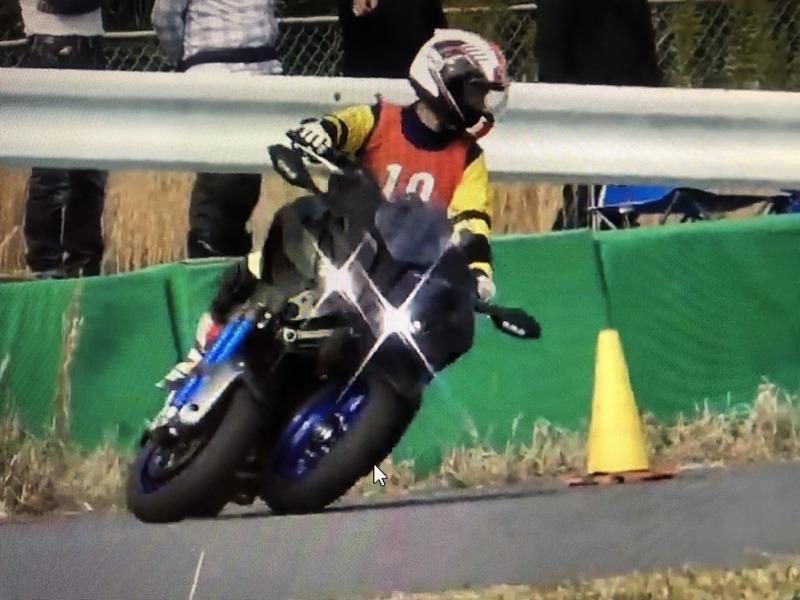 After the first heat running, NIKEN test drive and movie shooting. .
It was a totally unknown ride so I was terribly beginning to run
Like a motorcycle, I ride a bank while riding, but the feeling coming from the front is quite different.
Because the engine is the MT 09 engine, extremely low speed is a bit weak in running gymkhana like a bit.
Try to figure out the letter 8 so that you get used to it for a moment, it is called demo run of the gymkhana course immediately.
Cautiously and carefully …

Helping weight as well as front two wheels, excellent grip power and stability feeling · ·
Compared with it comes down with a thin ground feeling of the rear. .
With a feeling close to a motorcycle that did not fall as it got a bit ago, the rear seems to come out as soon as impossible.
It will not be a problem if you do not cut the handle big enough, but in a gymkaatic course
Does the rear traction become thin when the weight gets to the front?
It was a pretty slippery impression.
Had I been able to run a bit more properly if I got on for another 15 minutes? I think, but I can go ahead and go
Let's be good as everyone was pleased …
As expected, this machine can show its true value when running on public roads?
Next time I'd like to do a public road test ~
https://zrx-drz.at.webry.info/201811/article_2.html