Okutadami Jukai Line Touring.
Actually, I planned to go with a cub in early June, but when I checked with the government office, the winter closure has not been lifted yet. ..
This route, which I had given up because of that, is actually the second half of June when the winter closure is lifted every year, and the beginning of November when it is closed in winter. .. ..
It's a route that can only be taken for about 4 months.
Isn't it dangerous on October 30th? ?? ?? Is it frozen? ?? it's snowing? ??
I hesitated a little, but when I contacted the government office, it seems that about 5 cm of snow had piled up two weeks ago, but now it's okay. .. I got the confirmation, so I took the plunge.
Kosaka SA meeting at 5:30 in the early morning. ..
I will continue to aim for Uonuma in Niigata.
The high speed of 3 ℃ was quite difficult, but I managed to arrive at Uonuma, and since there was no stand on the way, I started with a full tank.
There is a four-wheeled road called the Silver Line here, so the pass is vacant. ..
There are many foreign cars that I think go up. ..
That's right. .. Autumn leaves are in full bloom. .. The state of emergency is lifted. .. And it was a sunny Saturday that hadn't happened for a while. ..
That's crowded. ..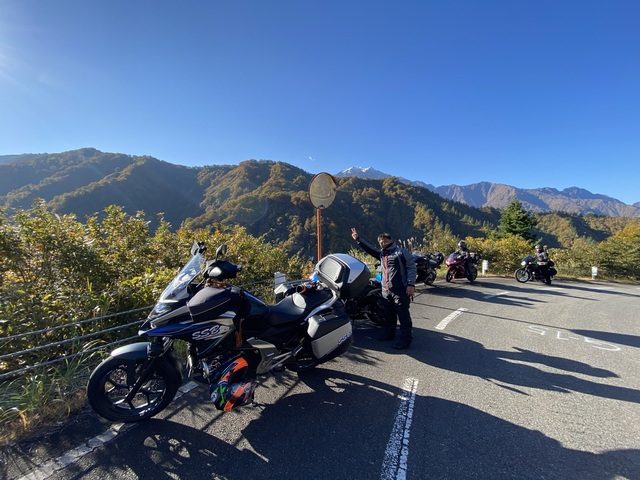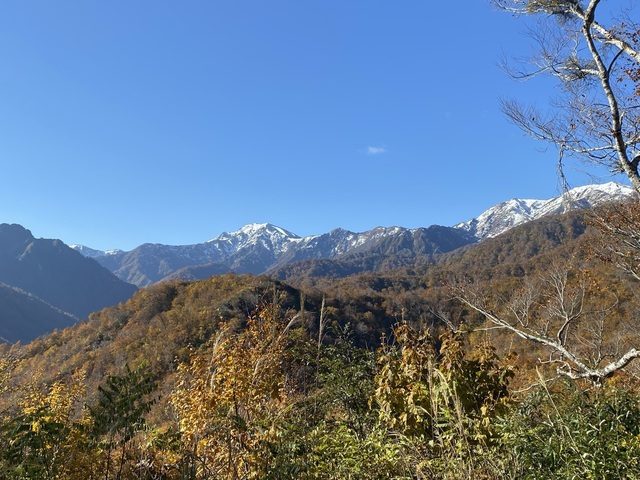 The mountain covered with snow is Mt. Hakkai. .. The mountains colored with autumn leaves and snow are really beautiful.
When you go down, there is Lake Oku-tadami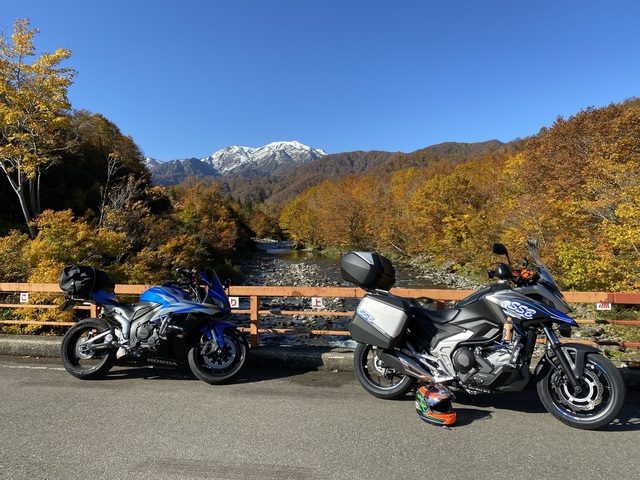 How many times have you stopped and took off your helmet? .. Furthermore, it continued to stop and run from here as well. ..


This is ford, and instead of building a bridge that crosses the swamp, it is passing over the road.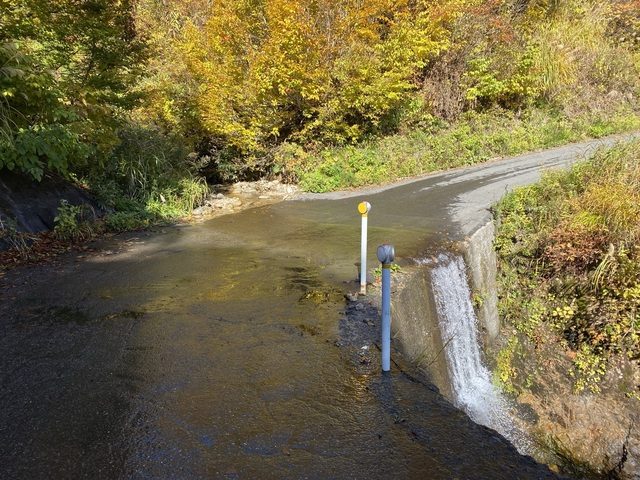 The amount of water was less than when I came last time, but it's still fun to go over the swamp (laughs)
However, there is no place to rest slowly because there is no wide place on this route. ..
Finally, I found a parking lot and had an annual coffee time!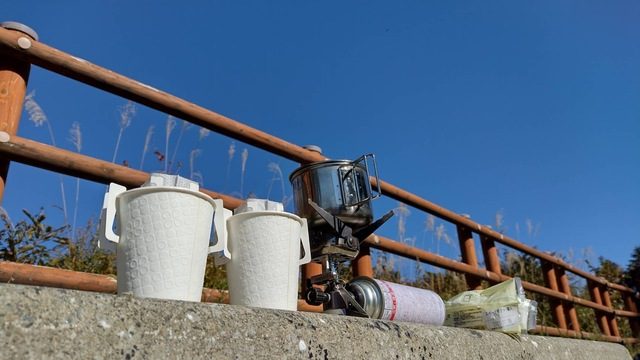 The coffee you drink in such a superb view is the best. ..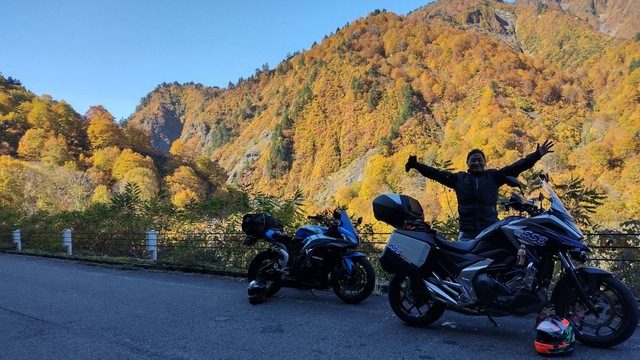 From here, there was some snow on the route that passed through the north side of Oze.
A pleasant route continues, neither narrow nor steep.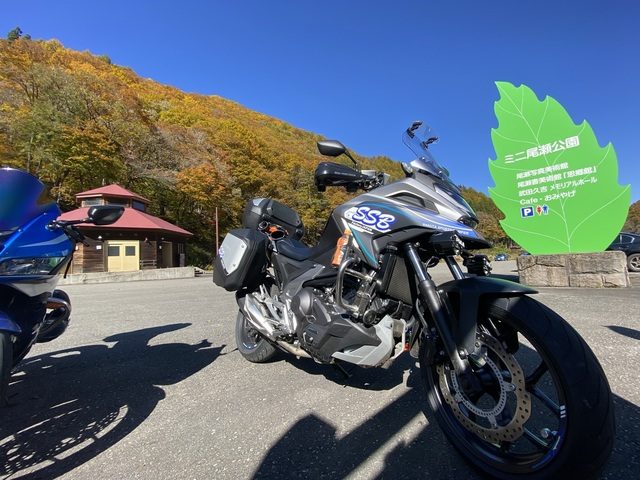 There were some mountain passes that were closed to traffic, and I was forced to make a detour, but I managed to arrive at Aizu safely. ..
Is this the first time I've stayed in Aizu city?
I was originally thinking that the next day's route would be the Ouchi-juku-Nikko autumn leaves line down R121.
Considering the number of cars from the morning, isn't the Irohazaka area dangerous? ??
With that said, I changed to a route that goes through the direction of Lake Tagokura R252, which I passed by Cub in June. ..
When I wake up in the morning, Aizu is foggy. .. Believe in the navigation in the field of view of about 20m and aim for Takokura.
This route stand isn't very vacant, and there is no convenience store. ..
The temperature has been around 7 degrees Celsius. .. But the scenery is very nice. ..
Is it the same route that you took with the Cub? I say. ..
The scenery changes when the route is reversed, right?
Go out to Uonuma and head south on National Highway 17.
I chose the route to go back from Tsukiyono at high speed through Naeba, and I used to ski a lot, but where is the glory of the old days? I was so lonely.
I arrived at Ome after passing through the highway just before the traffic jam.
The mileage this time is 791 km
I bought the NC750X in October and ran more than 3000km in a month. .. (smile)
Where should we go next …
https://zrx-drz.at.webry.info/202111/article_2.html