Husqvarna SMR 250
Normal sprocket is 13 – 44!
Running like gymkhana in this way was quite a strict feeling.
So short lasting to 13-47
In this state I joined the Minami Chiba Circuit and the Gymkauna practice session.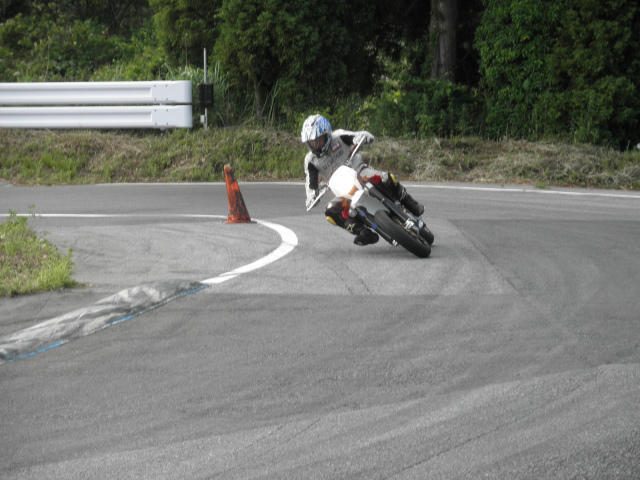 In the circuit there was also a corner to put in 1st gear but with the feeling that I can run enough
The super high rpm type engine was able to run happily because of the goodness of extension.
However, in Gymkhana it is clearly late at the start. .
It falls at each rising edge.
So, select 49 dogs this time!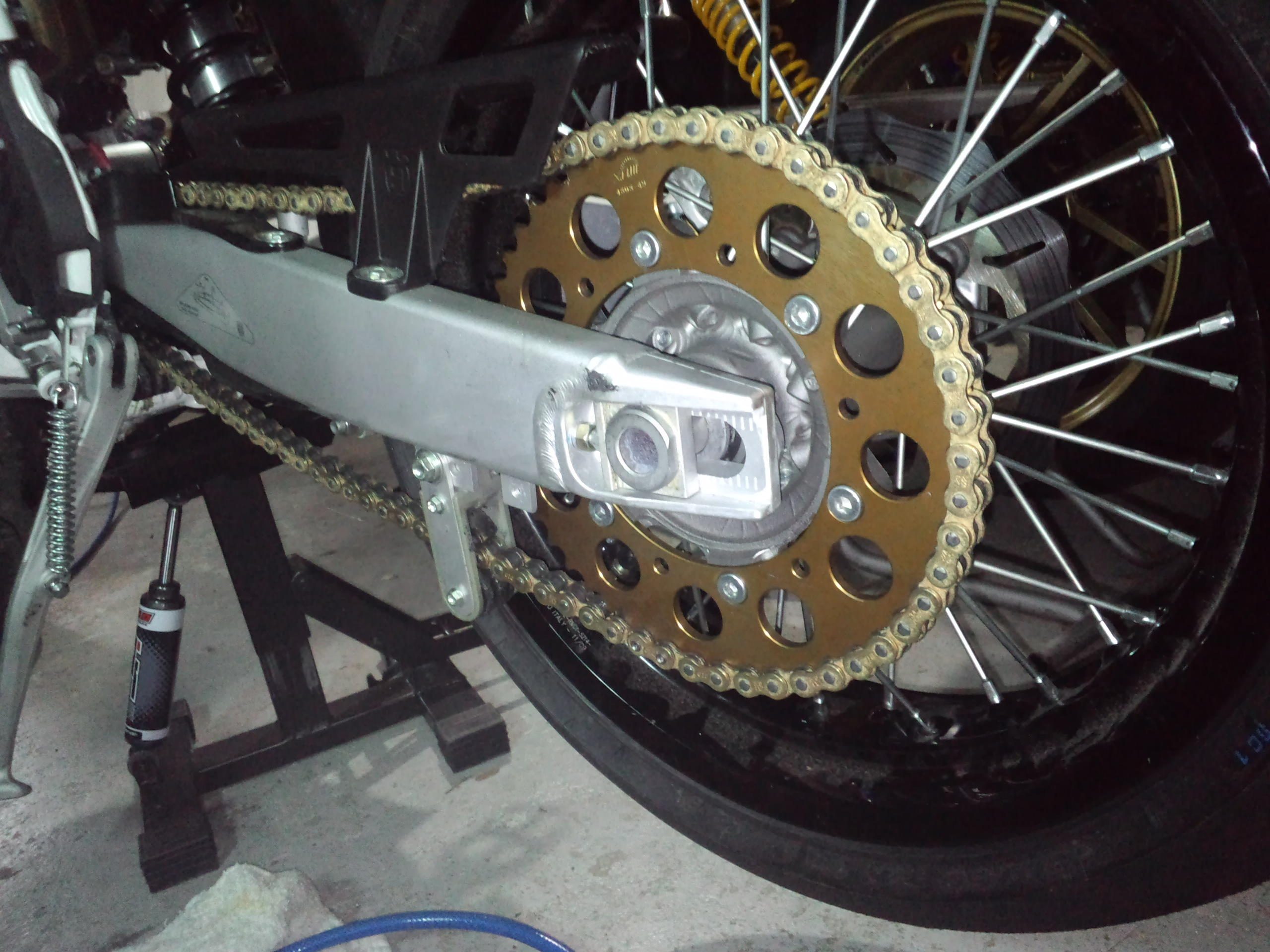 As for gymkhana, I am looking forward to seeing the position of the chain train at the front in 49 dings!
Weekday night, I went out for a test run after I finished work.
Clearly the connection of acceleration is good!
And at the moment of banking, I feel the goodness of the steering response and the stability of the rear tire. .
Wheelbase shortened to the limit is 1400 mm
Good turning performance and stability around the rear. This is fun riding!
I bend and have a good connection!
It's good to run like a gymka, even if you bring it to high speed like a pass
Unchanged goodness! had.
And, as for the engine also late 8 letters I felt the badness of a little connection but compared to now
It got much better.
I remembered that there was another concern there,
It is a difference in torque characteristics from the test drive!
I was wondering when I was being delivered, but the catalyzer was still attached at the time of a test car
I removed it before delivering it and made it full power full!
For that reason I heard that it may be lighter in the vicinity of low speed.
In the snapping from the idling, the engine which touches for a moment and indulges
Once I dropped the rotation to the vicinity of idling, I occasionally breathed a lot and it was very difficult to get on.
In order to confirm the neighborhood I decided to install a catalyzer and run.
I was surprised to start running! You can snap cleanly from low speed, even if you start running
Very torqueful! I do not feel breathing.
Together with the finalized short, I do not need any clutch even in the extremely low speed figure 8
From there you can get up at once.
The catalyzer high speed punch has a feeling of being slightly shaved off, but the engine with increased torque
I felt it was fast and fun by shifting.
It came to want to shake the medium and low speed fuel concentration deeply with the catalyzer pulled out!
It may be the most interesting engine!
For a while I run as a catalyzer specification and I would like to go to adjust the fire on 18th.
What about you?
http://zrx-drz.at.webry.info/201106/article_3.html