November 4th was Round 5 of the Dunlop Cup, and the final Round in the 2019 season….
This tournament was very disappointing and unfortunate.
It was a challenge to change the content of the machine in a more challenging direction for this tournament, but it was a disaster, and I was unable to fully invade and ended with incomplete results.
This time, I was actually trying to test in the off-season. .
That was because Japan was canceled due to the typhoon, so I decided to install the short offset stem that was ready because I didn't have any more time remaining.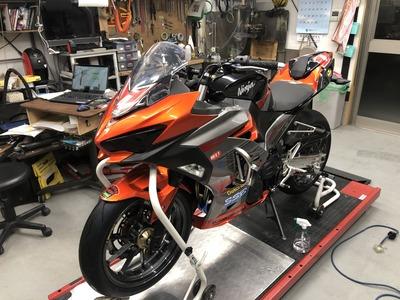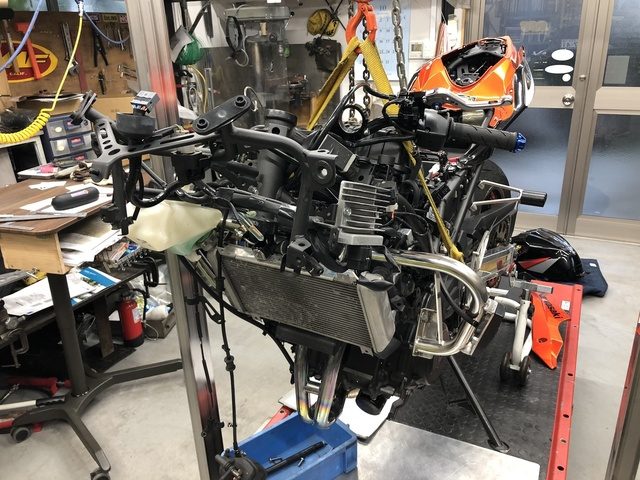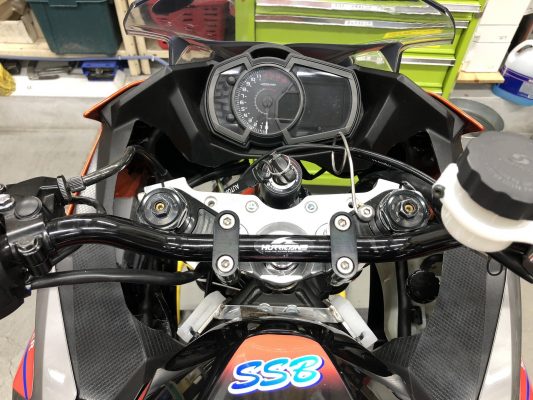 It was a challenge, so I was going to fall back to if it wasn't working with my setup.
However, from the date of the canceled Japan tournament (October 13th 2019) ,I had to carry out a Chinese expedition, a business trip and finally it was the day before the Dunlop 5th round that I could make any sufficient tests…
I was able to test on Saturday and Sunday, but it turned out to have one big problem. .
I had found that judder comes out when entering by braking.
However, if I can manage it somehow, and put it under control I would achieve a better lap time.
I was worried to the last minute, but I had no time so I decided to go out as is onto the 5th round.
Since I decided that this year would be the year of testing, there was only to challenge it.
In the 1st heat, because of the front damper that strengthened to suppress judder, the bike felt heavy,and resulted with a small slalom and turning, and it did not run well.
In the 2nd heat, I decided to fight the judder and softened the damper..
I had a hard time with judder and posture control, and the results ended in a mediocre time.
I was successfully made the test even though it was a test on the finals, and the results were that it didn't work for me.
As a conclusion, I decided to return my setup back to normal this week by finding that the short offset stem does not fit in this vehicle body.
I planned to participate in the next "Gymchaya" event on the 10th with my ZRX1200, but since I had no more room for testing for the MFJ Cup, I decided to run in the Gymchaya with the Ninja 400.
I'm thinking about getting a shorter time with the normal stem, so I would like to test in that direction and continue to challenge for next year.
Please wish me luck… 😀
https://zrx-drz.at.webry.info/201911/article_1.html