A mass-produced prototype of the wheel stand, which I had brought to practice meetings and competitions about two months ago, has been completed.
It has become more beautiful in terms of design, and functionally it has become easier to use because it is possible to put the tires floating.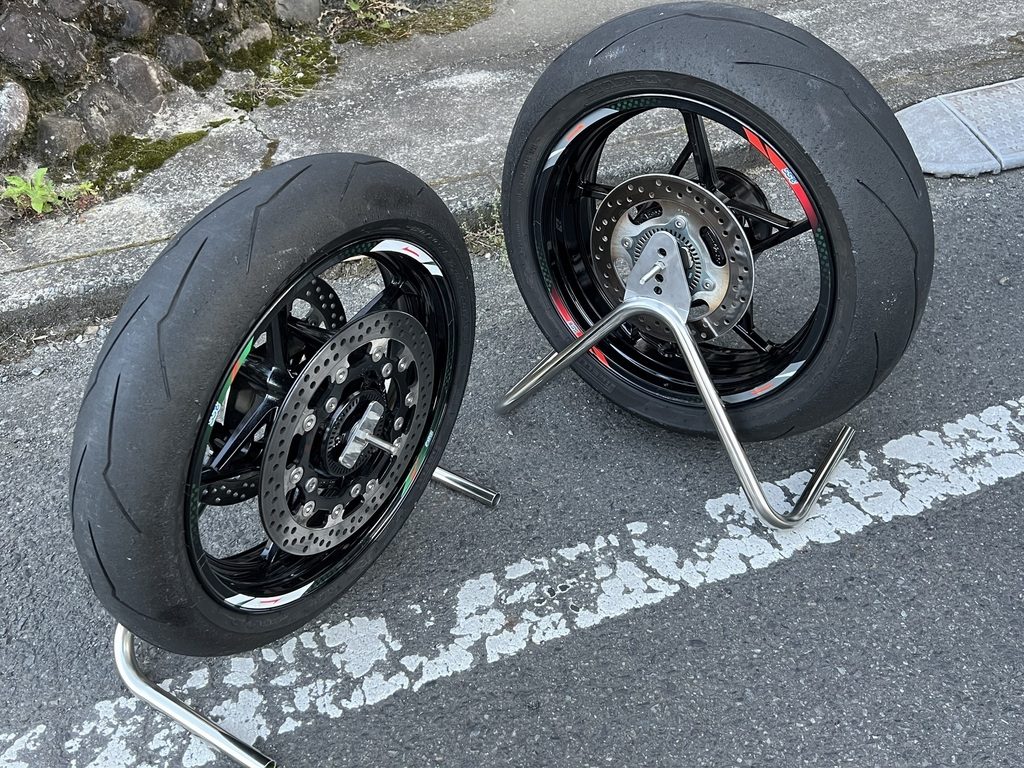 It is easy to set the wheel without affecting the seals.
At first, I thought of this product to eliminate the troublesomeness of putting the wheel on the trampo,
There are various ways to use it, such as cleaning tires and wrapping tire warmers on wheels alone.
Above all, I think the biggest advantage is that you can put the wheels that were cluttered in a cool way.
Since it is a prototype, it will be fine-tuned in the future, but I think that the basic structure will remain as it is.
This product will be exhibited at the venue of Chubu Moto Gymkhana held on the 5th.
And I would like to make this product a prize as a sponsorship item, so please look forward to it.
https://ssbfactory.seesaa.net/article/499220762.html