From March 6th to 8th, I went on a touring trip from Hamamatsu to Aichi with Mr. Igari.
Even if I say touring, more than half of it was for work, but is it a very fun touring? have become.
The day after the office teahouse cup, we will depart for Hamamatsu at 7:00.
We started in a light rain, and by the time we left the Kanto region, the weather was clear. . From there it became touring in the best weather for 3 days.
The destination is Kushitani head office. .
In fact, Kushitani's chairman Hisashi Kushitani and vice president Haruyoshi Honaga
I was supposed to meet Toshihiro Wakayama, a motor journalist.
I was also able to meet with Mr. Minagawa, the MotoGP race supporter.
From the Kushitani head office to the Kushitani head office, in a corner that reproduces the building when Kushitani was founded
We all took a commemorative photo. . It's gorgeous.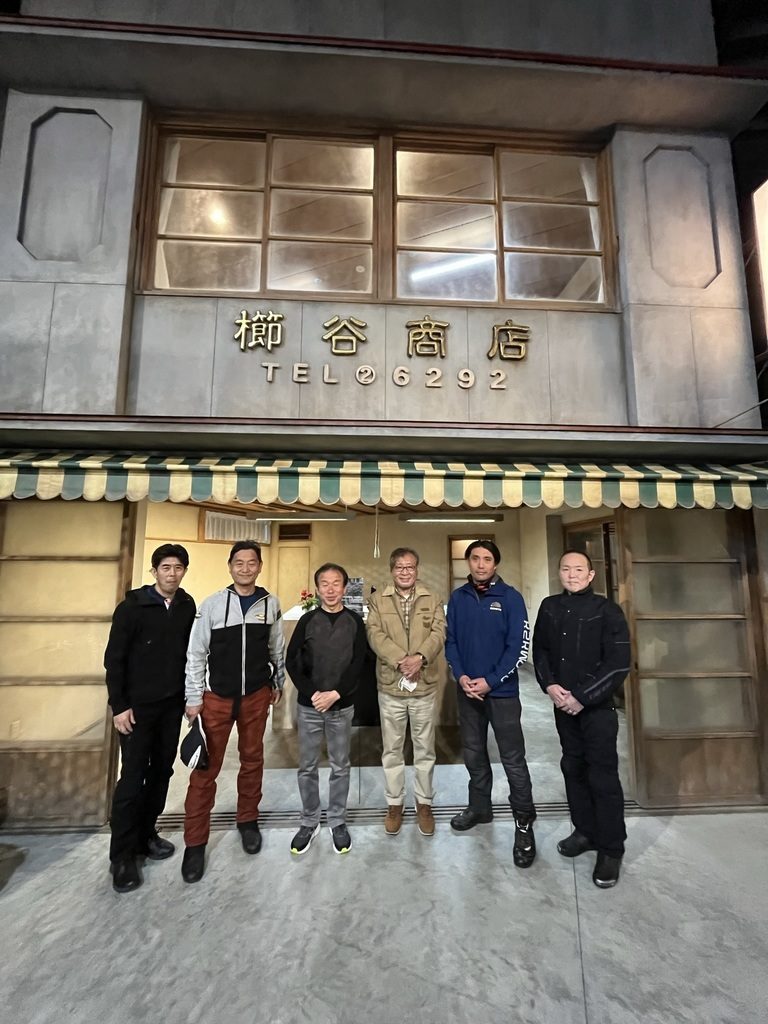 In front of Mr. Wakayama and the legends' autographs. .
Of course, there is Mr. Wakayama's signature.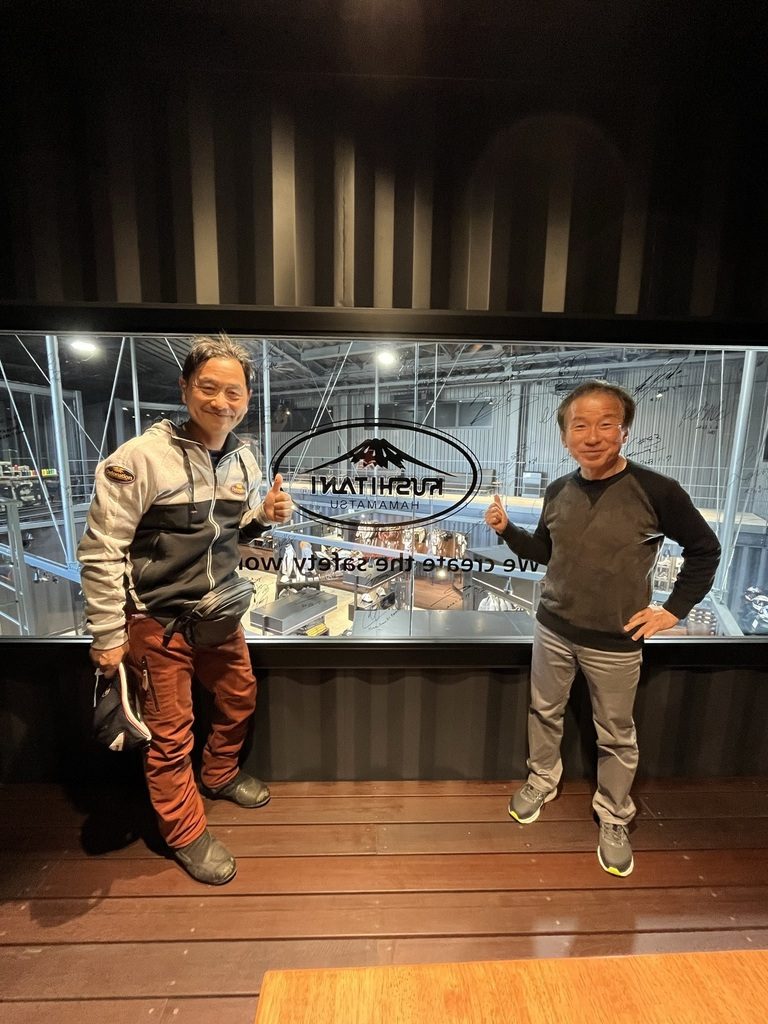 Oh my God, Mr. Sakuta, please sign too! The chairman said to me, and I shyly signed it.
I properly appealed Moto Gymkhana and Detonation.
Sakuta-san, don't you have an autograph? I was told that (laughs)
In the evening, I went out to eat with Mr. Wakayama and had a heated discussion about riding.
It's a shame, but I thought that they were people of the same blood.
On the second day, I will aim for Nagoya City today.
It's not fun to go straight, so I'll use National Route 301 to enjoy the mountain pass and the beautiful scenery.
In Nagoya, I went to Hit-Air's headquarters and talked with the president.
I was given a demonstration of the Hit Air.
Of course, I put it on myself and had it work, but the sense of security that I can protect my body at once is amazing.
It is said that Japanese motorcycle corps and French motorcycle corps also wear it.
I look forward to future developments.
At night, I enjoyed the night town with the president of Hit Air.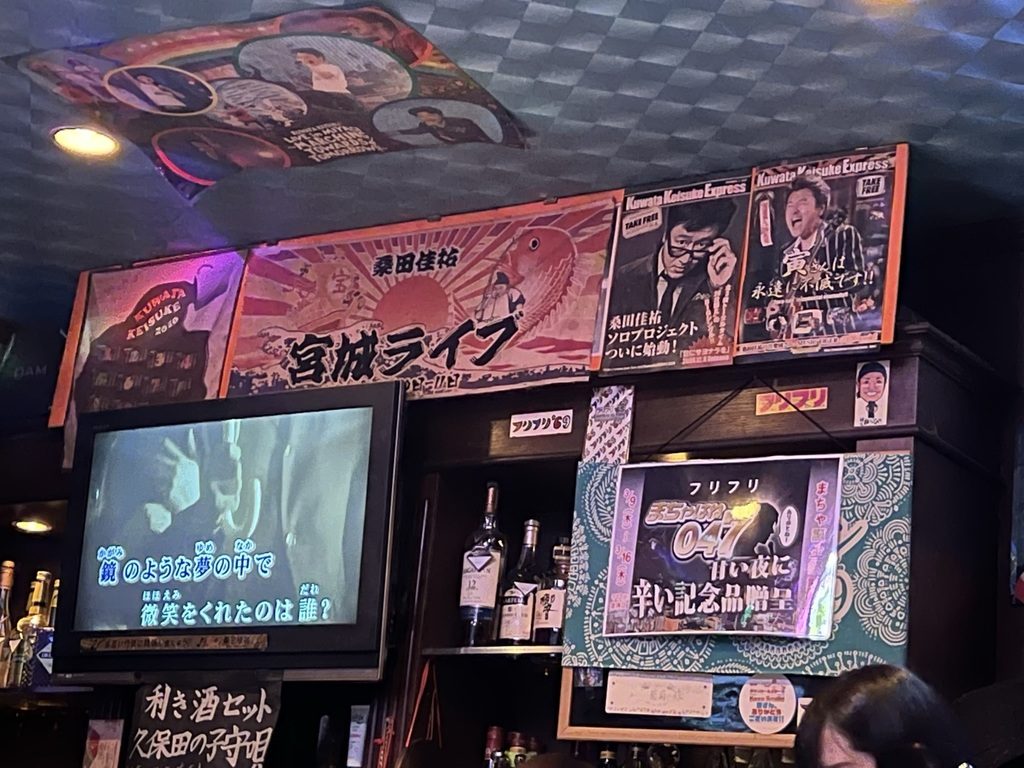 It is a shop specializing in Southern called Furifuri.
It seems that it is open with Mr. Kuwata's official permission.
In addition, I was taken to about 4 other very delicious beef tongue shabu-shabu restaurants.
I drank too much for myself, so is it okay? I thought.
The next day I was fine, so I went back home on the Yanagisawa Pass route through Asagiri Kogen while touring.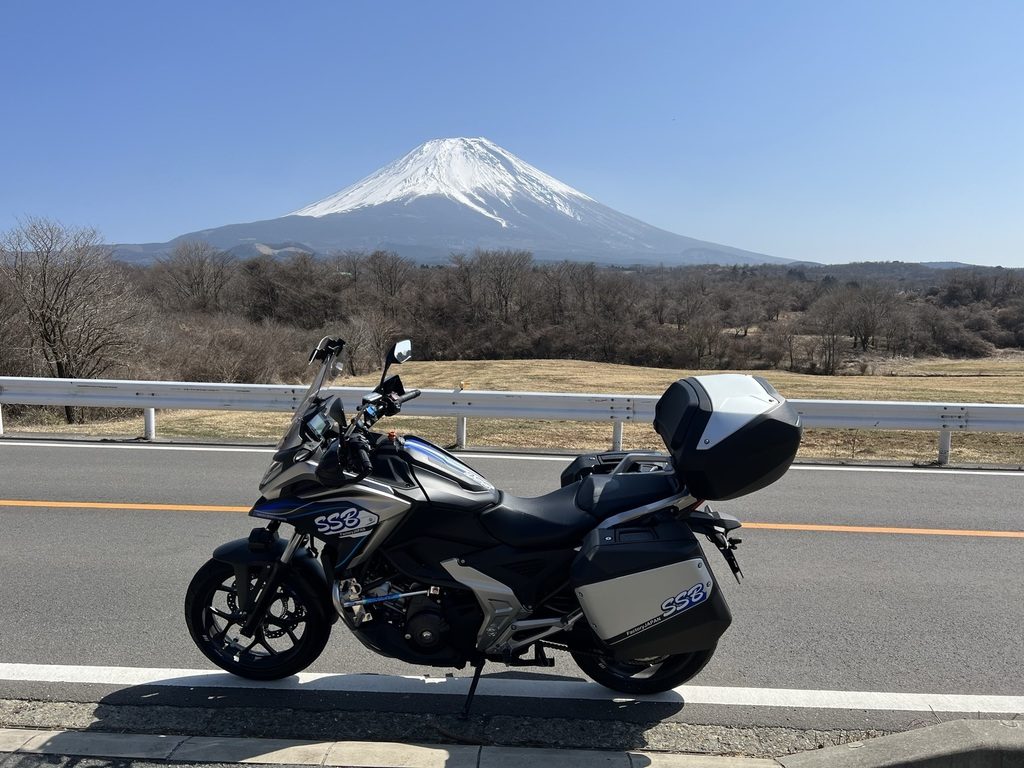 Interacting with legends may show us a different world in the future.
I'm looking forward to it.
Oh yeah, I got a prize from the Chubu Moto Gymkhana, so please participate~
https://ssbfactory.seesaa.net/article/498500255.html