This time I made a caliper bolt for MT09!
It is a front caliper of MT 09 which uses very normal bolt
I tried to make bolts to think that I would dress up a little more.
In the world, there are places where stainless steel bolts are used for caliper bolts
Yes, but actually I think that it is better to stop using stainless steel bolts strongly.
According to the story, the compatibility between stainless steel bolt and aluminum is not good
It is the cause of the rust of the aluminum material of the caliper support of the opponent
It seems to cause bite galling as well.
Therefore, we made the chrome bolt plating specification this time.
I also thought of trying to make it hollow, but again from securing strength I made it an ordinary type.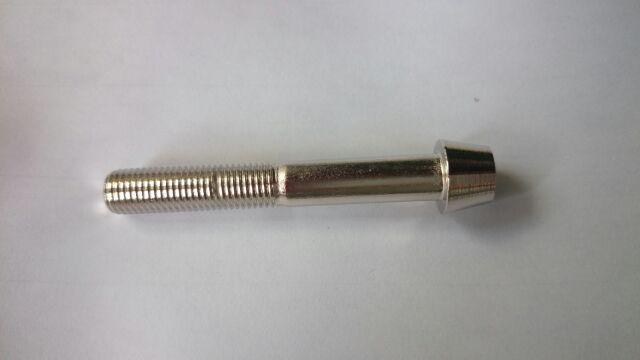 It is a charge, but one by 1 shipping fee = 1500 yen It becomes "6480 yen" tax included "with 4" Tax discrimination "·
Since it is 10? X 70? Bolt, if it is a caliper of a radial mount,
I think whether it can be used.
Because we have made 50 places for 12 places for now
If you are interested please contact us.
http://zrx-drz.at.webry.info/201407/article_4.html