I went to the fifth round of the final race of the Dunlop Cup 2018 season.
So far I have spent the season going up too far in SB class 1st overall 3rd place.
I do not know what the SB class will become
I think that Mr. Okoshi of 3rd ranked Tsujike who is 2nd place is higher than I. So here is all I have to do by myself
I entered the hall with the feeling of waiting for the result.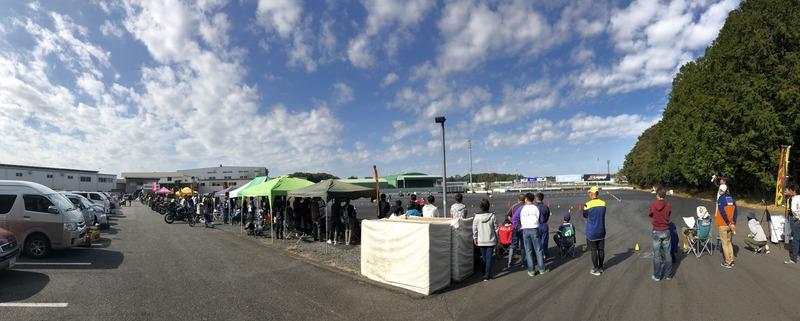 This course is a nice and good course.
I also like it a favorite course. "Because I like it, it's not fast (lol)"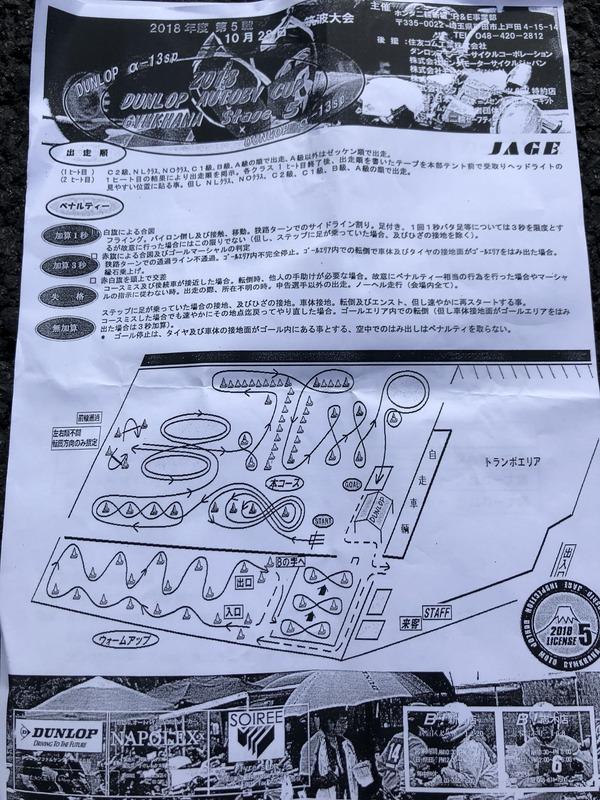 The guy who says the final battle has a different atmosphere from the past. .
I should try not to defeat this atmosphere. .
1st heat
Firstly in the game where points are hit, it is important to leave a thorough time with the first heat. .
Run with 90% power without mistakes. I am going to start thinking, but naturally more power than usual practice.
I guess there are also many adrenalines.
The feeling of grip at acceleration is less than I expected to run.
I'm sliding a little open.
Nevertheless, the time which ran without running mistakes safely ranked seventh overall
The time above Mr. Tsujike and Mr. Okoshi was out.
I did not attack it on my own, but I guess I was able to do a good run.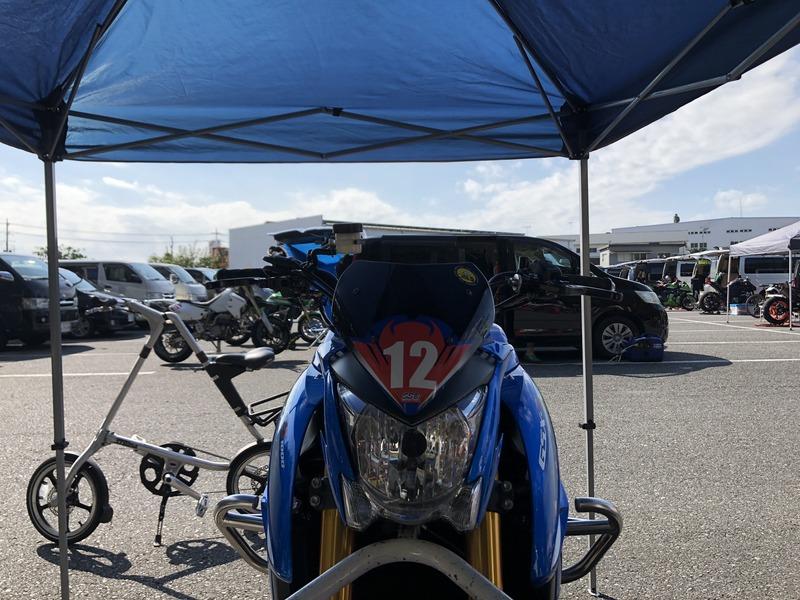 2nd heat
Next time I will run with full power! Start deciding and start. I can run with the first 8 letters in a good shape.
It broke the line at the start and skipped the pylon.
Was this feeling broken here? It has been a running race that broke the rhythm for a while.
I managed to get back somehow, but in the end it was almost the same raw time as the first heat. .
Can I go over the 38 second flat? As I thought, I got a little disappointing attack.
I was sorry to hear that it was running at GSXS 1000 so I wanted to aim at the end seriously.
However, being assisted by Mr. Tsujike and Mr. Okoshi who was not able to run anytime, I was in second place in the SB class
I was able to take the championship in the SB class at the annual awards.
I think that I am putting in fourth place overall as well.
It was really good that I got this place in this machine. . I would like to compliment myself.
https://zrx-drz.at.webry.info/201810/article_10.html