This season, when we turn 60, it may be the last battle for the top!
With that in mind, I am remaking the engine and all the suspension of the Ninja 400 that I have been riding for a long time.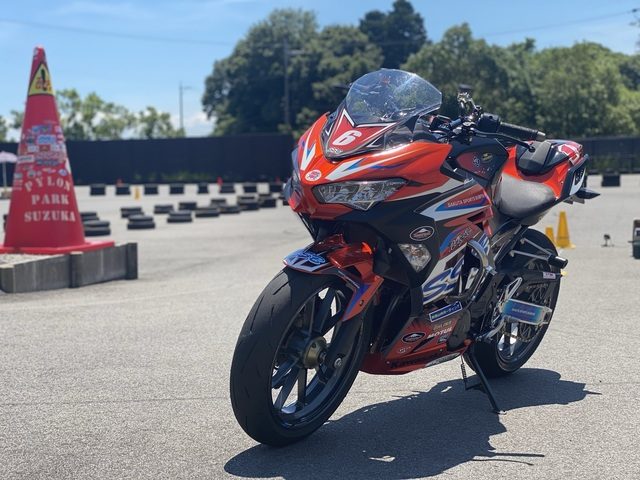 The engine is basically normal, and no external parts are used. I asked Takumi to make it based on that.
I also consulted with the master of the lab about the suspension and asked for improvement of the part that was not good until last year and remade it.
My setup is all about using and killing the engine and legs made by Takumi, so I'm carefully setting up.
It is necessary to build the engine while running and filling in the negative aspects, so I think it is necessary to build it throughout the season, but it is still in good condition even now. It is a good engine that moves forward firmly. It feels good to stretch out. ..
Due to the changes in the suspension, there are various things such as the bottom of the front, but it is in a good condition to get the time.
Furthermore, it is gentle on the tires and can maintain the time even with the cold 13SP, so that area makes me feel the evolution from last year.
I have one month left until the first race, and I want to finish it well and fight this season.
https://zrx-drz.at.webry.info/202202/article_3.html