During the Golden Week holidays in May this year, my old wounds hurt and I could hardly ride a motorcycle, so I fell asleep.
why? Does your ankle hurt? The problem. ..
Isn't it gout? I thought about it, but the doctor's judgment is not gout.
It was decided that it was a pseudogout that occurred from knee osteoarthritis.
Then, as I thought about it and gave treatment, I found out the cause.
Actually, when I tried to run fast with Ninja 400, I repeatedly said that the muscles on the side of the shin would want to be stretched that night.
When I ride a motorcycle, I use my ankles. .. Isn't it inflamed or hurt from there?
The burden increases because you move your body quickly and twist your ankles. ..
But riding the ZRX1200 doesn't hurt too much. .. Is it because the speed of moving the body is different?
Or is it less of a burden on the ankles because it runs using power? position?
I'm not sure, but I take it as a fact.
With this touring, my ankles are getting better and better even if I run 2100km on NC750.
Since it is a DCT, there is no shift operation, and there is no need to put pressure on the ankle,
The turnip hurts after riding for half a day. "I think this is another cause, such as a long shift stroke."
I want to reduce the burden on my ankles as much as possible because it causes pain in my daily life. ..
Well, it's been a long swing, but I bought a new buddy that doesn't need a shift like the NC750 DCT.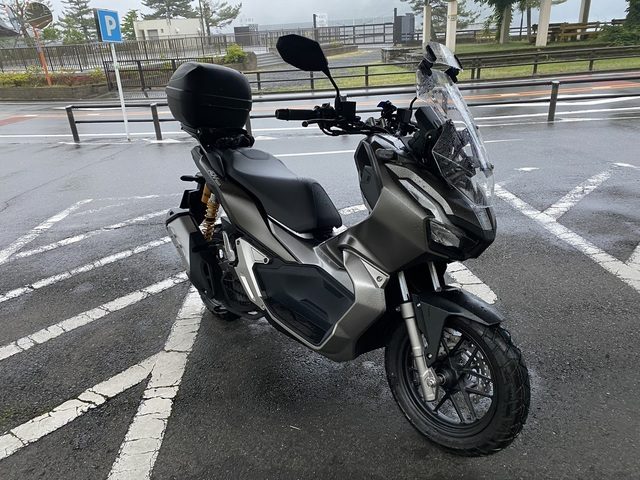 It is Honda ADV150.
I did a test drive, but it's a very good bike. .. I'm thinking of dyeing it in my own color from now on.
First of all, since it is a scooter, I have checked the rain performance.
How dirty is it? How wet is your body?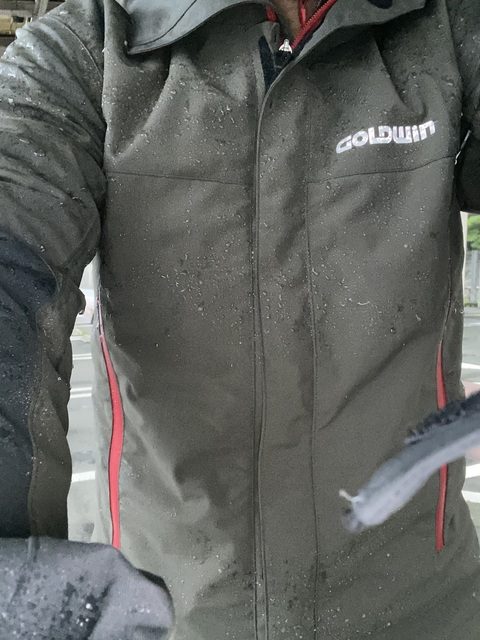 I ran about 50km in the rain, but it was about this wet. .. The bike is a fully covered scooter.
After returning, sprinkle water with a hose and it will be beautiful.
It's a scooter that can ride at high speeds, so is it easy to stretch your legs?
The burden on the ankles is small, and a lot of luggage can be stored. .. A tank that runs close to 50km / L and can hold 8L. It may be good to flutter around Kanto prefecture with this summer this summer. ..
https://zrx-drz.at.webry.info/202206/article_8.html