Moto Gymkhana has a variety of fun and difficulties, from 50cc to 1300cc or more, and from 70kg to 250kg or more.
The difficulty of a big bike is the control of the excess power and the machine control using it.
The difficulty, power and admiration of manipulating a weight that exceeds the limit of human control on a narrow gymkhana course.
I think it's important, and I wanted to show it off.
That's why I want to fight with a vehicle weight of 200kg or more in the SB class. .
The best is me when I'm running the ZRX1200R…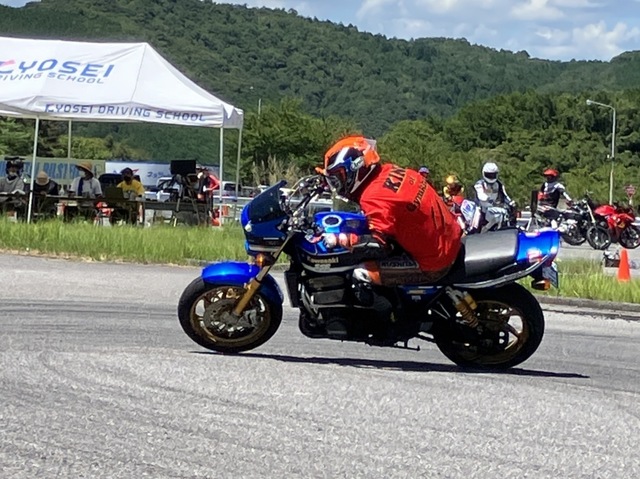 Middle bikes are the best class for seeking time with moderate weight and moderate power.
Racers also participate in this class, so it's fun to take advantage of the light weight and high power to cut down your time.
I liked myself as a ninja, and I liked the way the TE310 ran.
The CBR600F2 won the championship several times.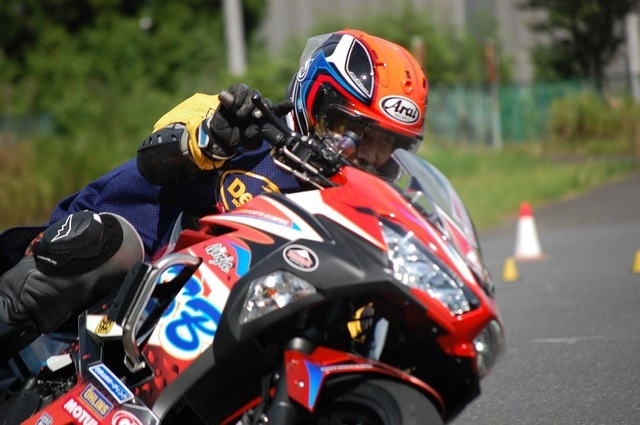 How can a mini bike use up a weak engine and accelerate without waste?
How can gear selection and shift up/down be performed smoothly without interfering with machine operation?
Move forward efficiently without slowing down. . In a sense, are you seeking the limit of all operations?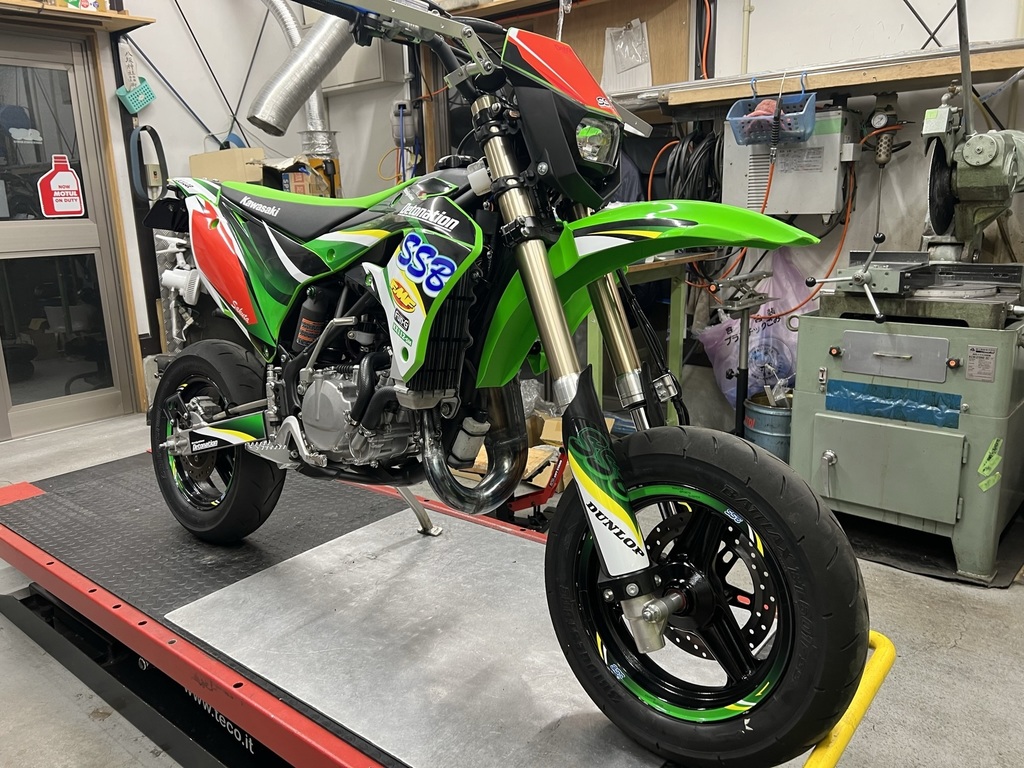 My ambition when I started gymkhana was to acquire the skills to safely and enjoyably run on mountain passes.
For me, the running of the Mini, which runs efficiently while repeating shifts, may be the shape of the gymkhana that is my ultimate goal.
The feeling when actually playing gymkhana is similar to running on the first pass road. .
In Gymkhana, where you have to decide with two wheels, it is quite difficult to select the appropriate gear and maintain the maximum cornering speed.
But the minibike gymkhana that runs using all the technology so far is fresh and fun. .
Will that feeling come out? It will be fun for many people! I can tell you that it's fun to watch.
It's also fresh and I think I can find the meaning of running myself. .
For the time being, I'm going to express a fresh gymkhana with this guy.
https://ssbfactory.seesaa.net/article/499780682.html