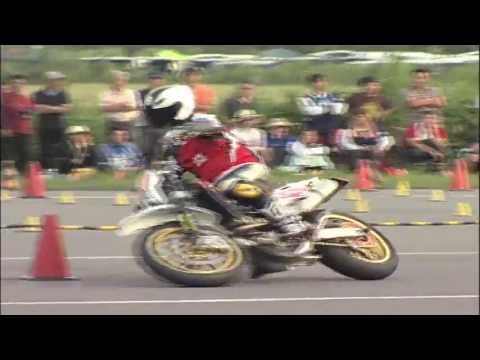 I've been riding various machines since I started Gymkhana.
Single, Twin, Multi, Triple, Motard, Big Bike, Heavy Vehicle, SS ,,
In other words, I've been on various machines.
There were various difficult and fun points on each machine.
However, I think that each machine has grown up as my own fertilizer.
Riding technology and machine setup. .. Considering to improve each characteristic, we will raise the potential "riding + machine" to the top battle. It was a very painful but fun task.
This is the vehicle I've been riding in for the last few years.
TE310

ZRX1200

MT07

GSXS1000

CB750

And Ninja 400

I changed trains in about 3 years, but Ninja wants to continue riding a little longer.
It is due to the aging of the machine and changes in riding technology, and we are beginning to see one step higher.
Can you get there? I don't know that, but if I could see that area, I wanted to see it in my remaining Gymkhana life.
Is it old first? Is it the first to reach? Further challenges will continue.
https://zrx-drz.at.webry.info/202107/article_1.html