I remember from long ago, Gymkhana has a section where you can freely choose your line. .
That may be one of the things that makes it interesting, but to be honest, it's not fun if it's a course that can't be passed by heavy vehicles and you have to cross that line to win the game. .
Even though it was already a disadvantageous machine, we could overcome it and have a good match in the other section, but it was sad that the match was decided on a line that was physically impassable in one section. .
I have suffered from this pain for over 30 years. .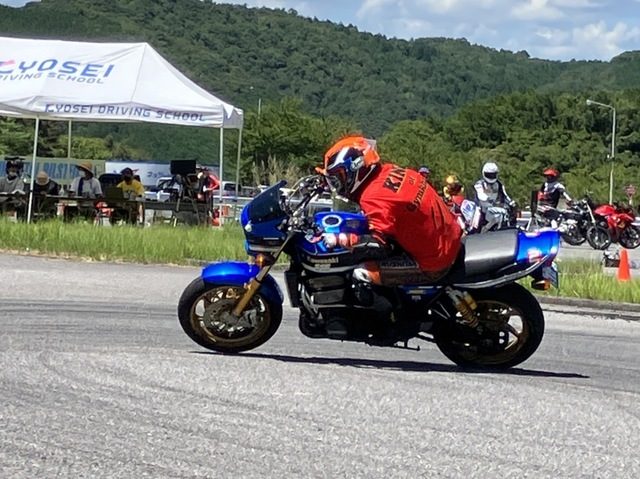 But if I can overcome that and win, nothing feels better. . . (smile)
That's why I was happy when I won in Chubu.
I lost 0.63 seconds to the SB top in the selectable section, and I lost 1.21 seconds overall. .
By the way, if I could have run 1.21 seconds faster, I would have finished 3rd overall~ (laughs)
I understand that designing a course is difficult, but if you take that into consideration when making a course, even a heavy vehicle would be fun to compete with. .
Well, the next JAGE cup is also expected to be a narrow course, but I would like to enjoy running with ZRX.
https://zrx-drz.at.webry.info/202208/article_8.html