We tested CST's new 12-inch tire CM-SRR.
The machine was a KX112SM.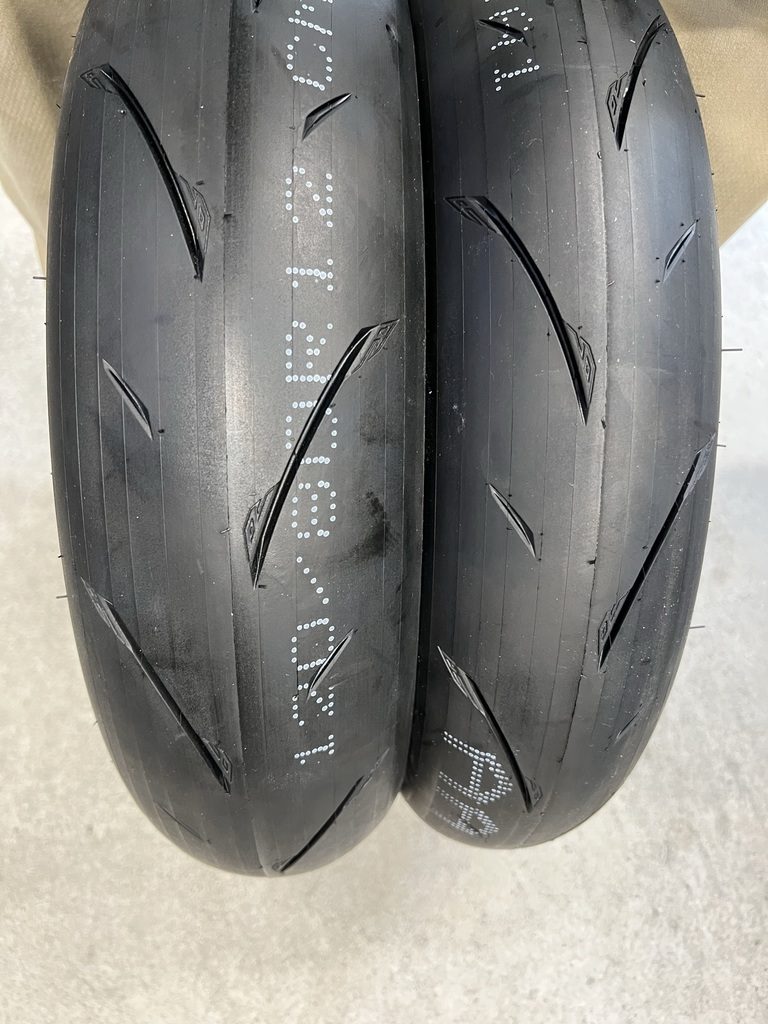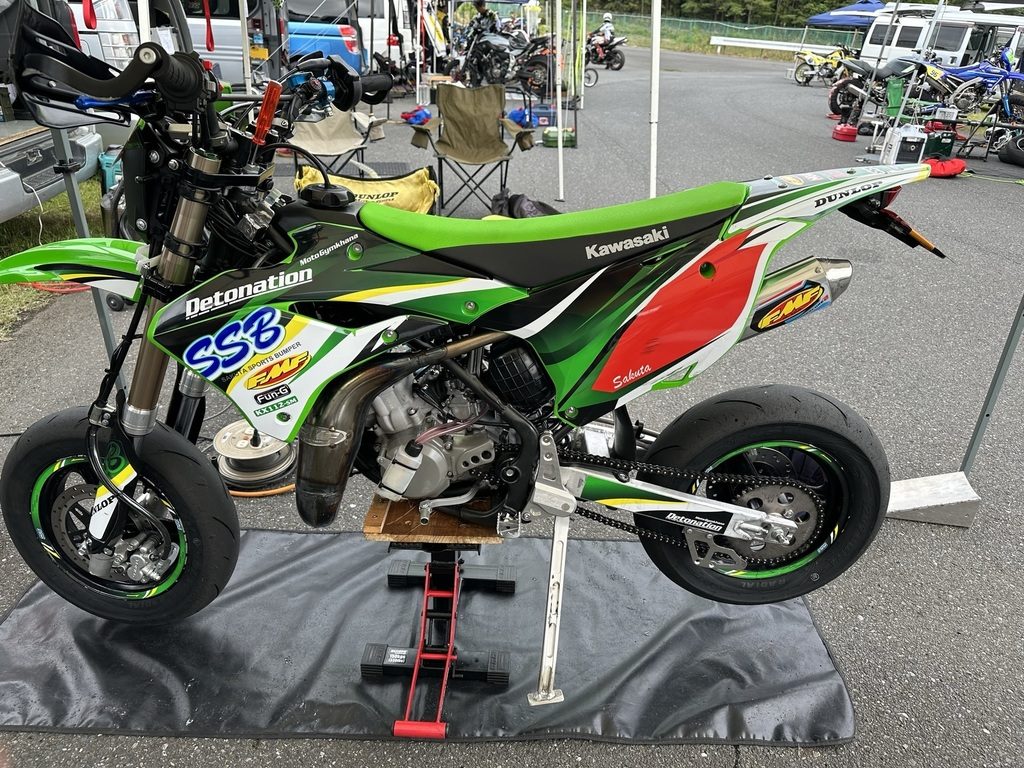 What's different about being the first 12-inch radial tire? It is curious.
First of all, I tried to match the manufacturer specification of BS601SS.
Warm F1.8 R1.7.
My impression when I started running in this state was that it was soft and I slept well.
However, when I went with this air pressure, I thought that the rear would bounce a little due to the road surface conditions at the gymkhana venue.
When I was running at the limit, especially when the rear load was about to come off, it came off at once and I fell about twice.
I was able to cut 101% of the top time.
The next day's Tsukuba attack was also 101%, so it was quite a high level! That's how it is.
So, in Dunlop training the next day, I tried lowering it to warm F1.6 R1.5.
There is no feeling of crumbling, the lightness remains the same, and the feeling of grip has increased at once.
This time, the rear didn't fall out all at once, and I was able to enjoy the whole day.
It is the situation of the tire at the stage of running for 2 days.
I think that the wear resistance is also quite good.
After that, it is the grip power when it decreases and the grip power when the temperature drops. .
The other is how long does it take for the performance to start deteriorating after heating? I am also concerned about that.
Next, I would like to compare 601 and CM-SRR with new products.
Please look forward to future test evaluations.
https://ssbfactory.seesaa.net/article/499440067.html