The Z900SE started setting up for Gymkhana in the latter half of September.
There are two problems: the lack of damping in the front suspension, and the poor shape of the tank, which means that if you increase the steering angle, your hand will get caught in the tank. .
The front suspension is in a state where the spring is also normal and strengthened by revalving.
The rear suspension is completely normal and OEM Ohlins, and the situation is that the range of setup is narrowed in a state where it is not possible to adjust the damper on the compression side or the ride height.
For the tank, I asked a contractor to process the part that touches the hand.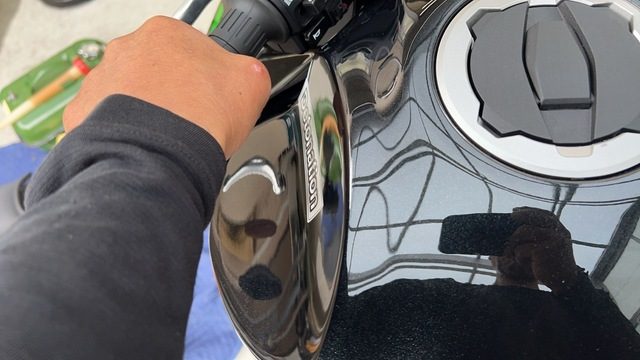 As a result, we have gained freedom in position and steering wheel insertion angle.
By changing the handlebars, changing the shape of the seat, and changing the steps, I was able to adjust the position to my liking.
It is necessary to consult us, but if it is an iron tank, we can process it as a subcontractor from our company, so please consult us. .
Regarding other things, the balance of the brake is bad, so I changed the master to Gale Speed.
Changed the brake pads to Beslar, and now the brakes are pretty easy to handle.
The rear is completely normal including the pads. ABS is canceled by removing the fuse.
As for the engine, by rewriting the ECU and changing the final, it was originally an easy-to-use engine that didn't need to be changed, but we were able to get punch and ease of use.
I put a slip-on muffler, but it sounds a little lonely. . This is the change I thought.
I have ordered a BEET full exhaust system, but it will be delivered in the spring of 2023, so it will remain as it is for the time being.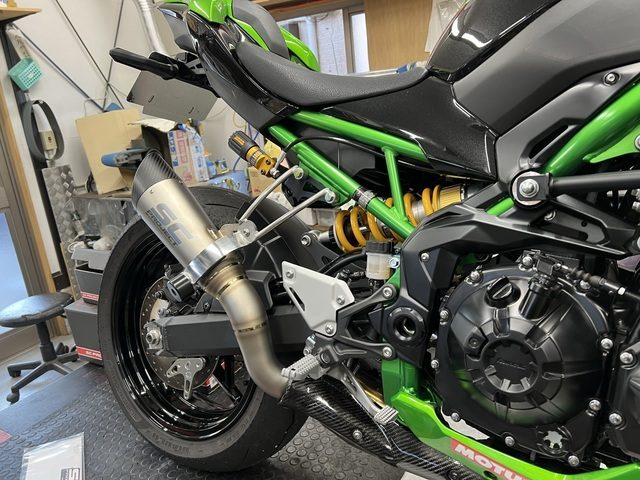 A fenderless that cares about appearance. Addition of engine canceller, installation of SSB, installation of muffler guard, installation of rear slider Installation of genuine radiator guard and genuine crankcase guard.
This is my current Z900SE setup.
I didn't remove the parts for weight reduction, and the ETC is still attached, and the helmet holder and horn are still attached.
The wheel remains normal. . My current goal is to challenge the SB class ultralight machines in this state where I can participate in self-driving.
It's difficult to get the balance right because of the performance of the front and rear suspension and the narrow adjustment range, but I think the riders will do their best to take care of the weak parts and do their best at the next JAGE Cup.
Everyone please support me~ https://ssbfactory.seesaa.net/article/202211article_1.html