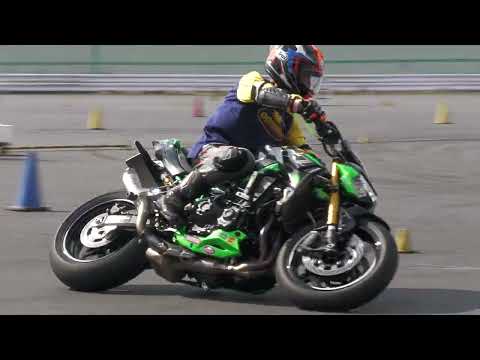 About 2 months after purchasing the Z900SE, I decided to participate in the final round of Dunlop Round 5 for the first time in the Gymkhana setup for a month.
With the current model, do gymkhana in a state where you can participate in self-propelled. .
Observe the regulations and play gymkhana machines in fair conditions as much as possible with all riders, from beginners to advanced riders.
I wonder if I was able to set it up to a level where I can run without being embarrassed for the time being with that goal?
So, I changed the machine from ZRX1200 to Z900 and participated.
I'm still in the process of setting up, so I haven't been able to run at all, so I'm still far from being able to attack and set a lap time in the actual race. I was.
As a result, I was able to achieve my goal of winning 6th place in the SB class, so it was a very satisfying competition.
Looking at the video, there are still many things that need to be improved, but I would like to participate in the JAGE Cup with the Z900 and improve it so that I can enjoy driving next season.
I think.

https://zrx-drz.at.webry.info/202210/article_4.html