I participated in the final match of the 2022 season JAGE Cup Round 4.
The weather was fine and it was a good day for the tournament.
The setting of the Z900SE, or rather the balance, has become almost the best in the current normal situation, so I haven't done it for a long time. listening to the situation
It was a competition run after making the final decision.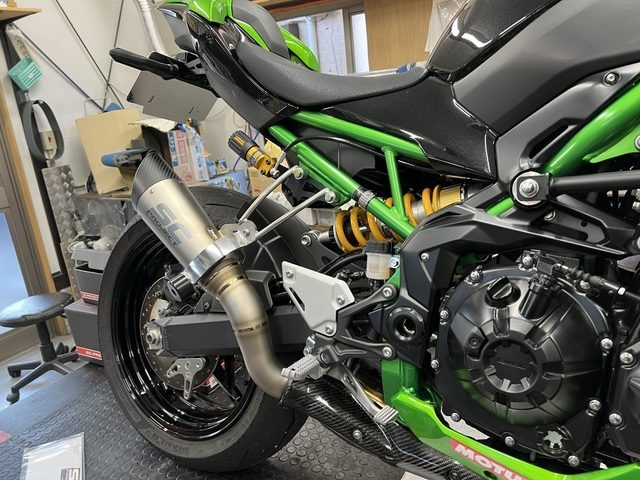 Air pressure is correct. . I was able to run with a good feeling both before and after.
It seems that the current SBs are wearing 160 on the rear, but I will fight with the genuine size, so
Others' data are irrelevant. . . (smile)
In the 2nd heat, the course felt a little narrow for a big bike, and I struggled a bit, so I couldn't shorten the time much, but I wonder if I was able to use my power and the power of the machine in both heats.
It was what I thought.

Against the SB top teams who are full of gymkhana special machines, is it enough now if we can approach this with a machine that has just been introduced? That's what I think.
The current suspension can be adjusted at the front, but it's a genuine range, so the width is narrow. .
And since the rear is OEM Ohlins, only the preload and rebound dampers can be adjusted, so the range of setup for the entire machine is very narrow.
Regarding the 2023 season, we will expand the range of suspension setups, and the full exhaust system that we have already ordered will be in stock in March, so those two points will be the changes from the current state.
I would like to take on the challenge of maintaining a state where I can run on public roads without making any more extreme weight reductions.
It's been a month since I started gymkhana. . I'm looking forward to 2023 because the Z900 only has room to grow.
https://ssbfactory.seesaa.net/article/202211article_3.html