We have decided to enter the Z900SE in the next Dunlop Cup Round 5.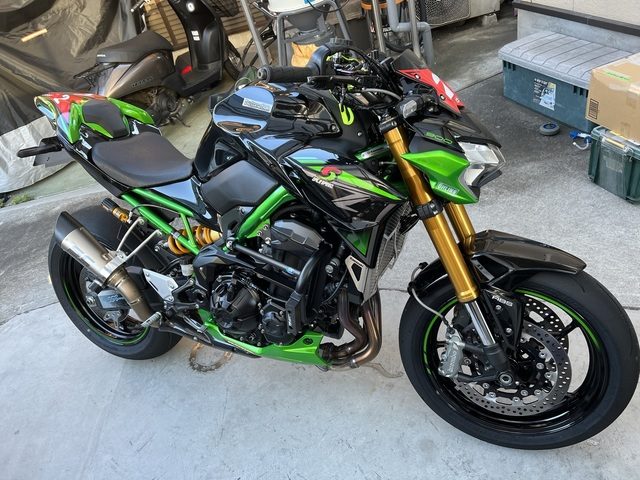 Since I bought it in September, I have been setting it up little by little, but I finally decided to introduce it because I was able to run without embarrassment.
As for the contents so far, changing the position, boiling down the ECU, installing a slip-on muffler
2 o'clock deceleration change, front and rear suspension setup "Springs are also normal" Is this the extent of the front master change?
I haven't made any weight reductions at all, so I think it's a weight that has less gasoline because it's a vehicle with a weight of 213 kg. "Is it a little heavier because it has a bumper?"
We plan to keep this machine in a state where it can run on its own without further weight reduction.
I'm going to put it into practice from this season and finish it so that I can run well next season.
https://zrx-drz.at.webry.info/202210/article_3.html