On August 8th, as Typhoon No. 10 was approaching, I went to Tomin Motorland, believing that it would rain from noon.
This time I decided to participate in the ZRX1200R for the first time in a few years, but the tires are the first ones, the handle is also changed, and is the engine that did not run enough to run out of battery okay? And so on, it was a run with various anxieties.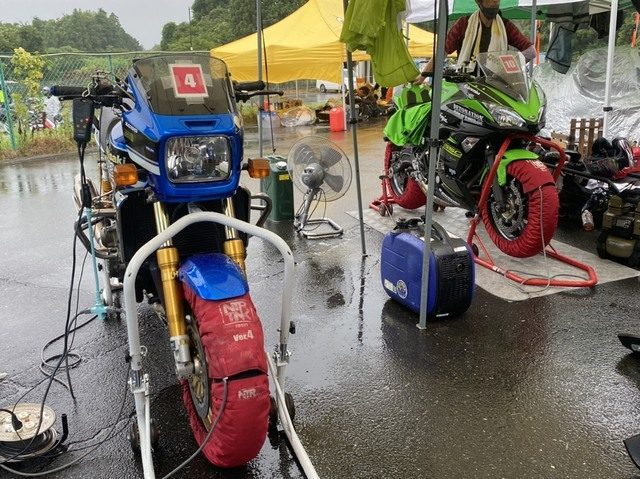 Just run the day before and make adjustments! I can't run because of the rain ?
If it rains in the morning of the tournament day, you may have some time to run! !! !! Such expectations were betrayed and I couldn't run until the warm-up of the first heat, so it was a real hit.
I started warming up early and checked the position, tires and engine.
The engine blows cleanly and the torque is solid! I'm in good shape ~~~
What about tires? Somehow there is a feeling of grip and there is rigidity, so is there any problem? But how far can you attack in the wet? ?? ??
Is tire air good?
The position is in the place I expected and it seems easy to run.
That's why I got off to a good start. ..

The rain is heavy and the puddle is deep. .. I ran carefully.
Anyway, I concentrated on grasping the current situation.
Goal time is 1 minute 32 seconds 473
Now that I know the condition of the bike and the condition of the course, let's attack a little more in the second heat!
From the second heat braking to the turn, smoothly deepen the bank angle a little and in the latter half of the turn, drop your body to the inside and bend.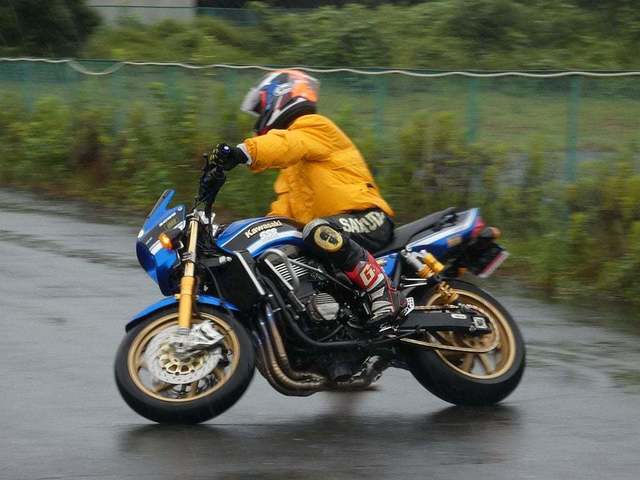 Open the accelerator quickly and carefully to move the machine forward as efficiently as possible.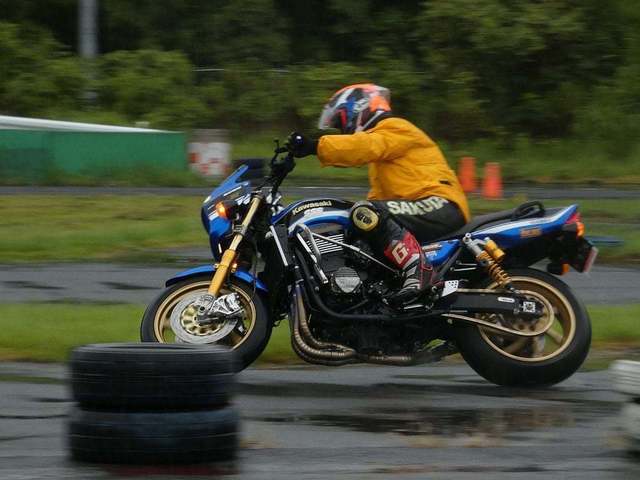 The time is 1 minute 28 seconds 454
The time is up by 4 seconds at a stretch, which is longer than I expected.
There are still some parts that I'm not used to riding, so it's not a run that I've been able to attack, but I wonder if I'm running well for the first time in a while. I tought.
After all Gymkhana is a big bike "heavy vehicle"! It was a tournament that I was able to reconfirm.
https://zrx-drz.at.webry.info/202108/article_2.html