The JAGE Cup has also been postponed. It's a pity, but it can't be helped.
Well, I think this is also an opportunity. I decided to further set up the Ninja 400.
How far can the current model of the commercial vehicle be used against NSR and Motard opponents? That's why. ..
It's a shame not to challenge even though you know you have a run ahead. ..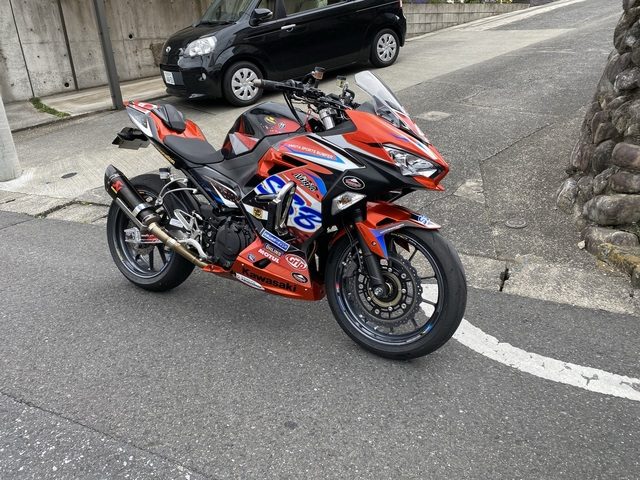 One is to lower the vehicle height this time and raise the gymkhana potential. ..
And I would like to challenge the running with a little clutch on a low speed turn.
I used the clutch during the Motard era, so I don't think there is a problem.
Half-class on a road bike is a little difficult, so it seems that more skill will be required.
When I try new things, the pace doesn't increase for a while, but I can't evolve without the challenge, so I'd like to do my best.
When it came to lowdown, it didn't feel good when I did it before.
There is a little room in the bank angle.
Now that I have gained experience and learned more about the machine, I want to balance it well and evolve it.
I'll do my best … First of all, I'll start the challenge with tomorrow's deto training JAGE training ~~~
https://zrx-drz.at.webry.info/202105/article_1.html