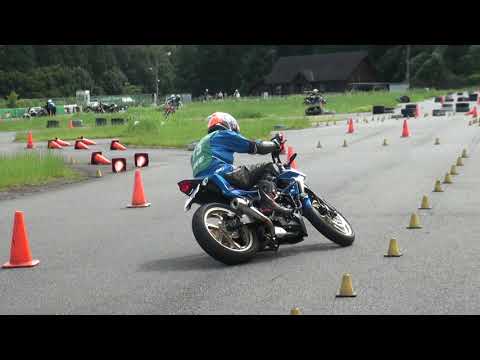 I brought the Z250SL to JAGE training to set up the engine and the suspension easily.
Even though it is a setup, the front and back are completely normal, so the rear is preloaded and the front is a protruding setting only.
Since the engine is full control, it is a fairly dense setup.
It's been a long time since I've been riding, so how can I handle it well by using a half-clutch while checking the characteristics?
I tried various challenges.
The video was about when I got used to the machine, but the course was so narrow that I had a little trouble with the unfamiliar machine and the half-clutch.
After this, it was shortened by another 0.8 seconds, but this time it was the limit. ..
If you boil down more and raise the grade of the suspension further, it seems that it will be a better machine.
Next time, let's run somewhere in the attack training or competition (^^ ♪
https://zrx-drz.at.webry.info/202109/article_4.html