Nakai We started setting up the new engine on January 30th, the day after the 6-hour endurance was over.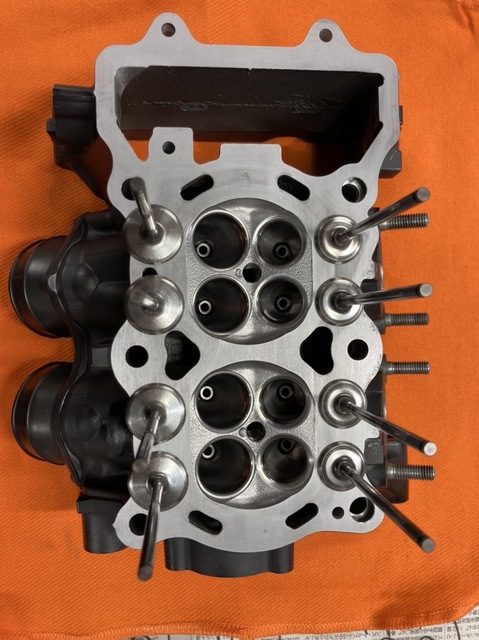 It is important to make a solid base setup for that purpose because it depends on electricity whether to save or kill the beautifully finished engine.
Originally I thought that it would be better to put it on the chassis dynamometer to make a base, but when I asked an expert, the chassis dynamometer data is just for reference and it is not usable, so the data of the data log function provided in ARACER and the rider It will be an engine to run faster if you make full use of the ability to see the feeling map of! I learned that, so I decided to run and make it anyway.
Controlling the full control is very difficult because it covers the entire area of the engine.
Does the map you often see look like this?


In the case of ARACER, the map of suction negative pressure and engine speed is the main map. This is the injection amount and ignition timing, and it is created by combining nearly 100 other controls.
It is a translation that reproduces the situation of each negative pressure of each rotation, but it is not something that can be done anywhere because it is necessary to maintain it for about 2 to 3 seconds at each rotation.
We will create a map based on the data picked up by the data log function.
The problem is that AF is very strong in a certain rotation range. .. If you squeeze the fuel in that area, you will get sick. ..
Therefore, I tried to advance the ignition timing in that area considerably. ..
Then, even with the same fuel, the AF will move to the thinner side, and it will be in very good condition.
Well, by repeating such a thing, a map was completed to some extent.
If you're just running straight, you've got a pretty powerful and easy-to-use engine.
Now that the basic map is complete, from here on, we will aim for an engine that can run fast while actually doing gymkhana.
In Gymkhana, which opens and closes quickly, ISC controls that get in the way are kept as stationary as possible, and there are actually controls unique to Gymkhana.
By the way, I feel that the engine this time has very smooth and flat characteristics.
The actual gymkhana will start from this weekend's Satokana training, but what will happen now?
In addition, the suspension has also been changed, so finishing there will be done at the same time. ..
Busy days are likely to continue.
Will it be in time for the first Dunlop match?
https://zrx-drz.at.webry.info/202202/article_1.html