When I turn 60, I think it will be difficult for me to continue running like this.
Isn't it a bit of a shame not to tell you about the riding you've built up so far? What a thought.
I think it's just a matter of forcing your own riding, but how many people who like things say that they want to take classes after taking a school including machine setting?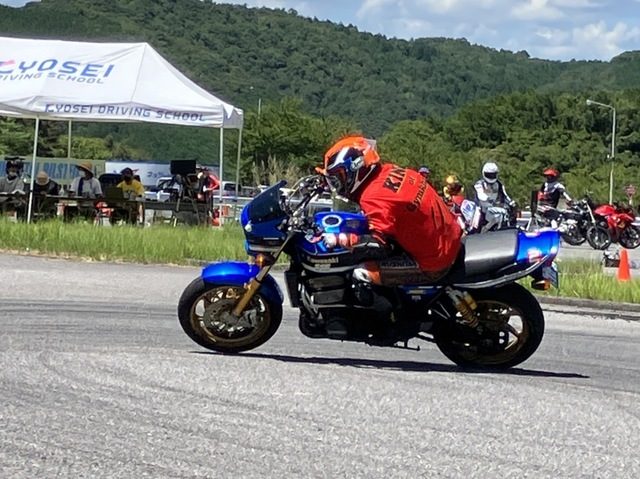 It's a riding style that I've always wanted to control freely, not just gymkhana, so I don't know if gymkhana will be faster. . (smile)
It may be a long way to go, but if there are students, is it okay to think about it little by little? I think.
I think that it will probably be for intermediate and advanced users rather than for beginners.
https://zrx-drz.at.webry.info/202208/article_6.html