I will show you how to install the SSB boot slider on my boots.
First of all, it is affixed to worn-out boots that have been scraped off the road surface.


I stuck it on the reduced part with a shoe doctor.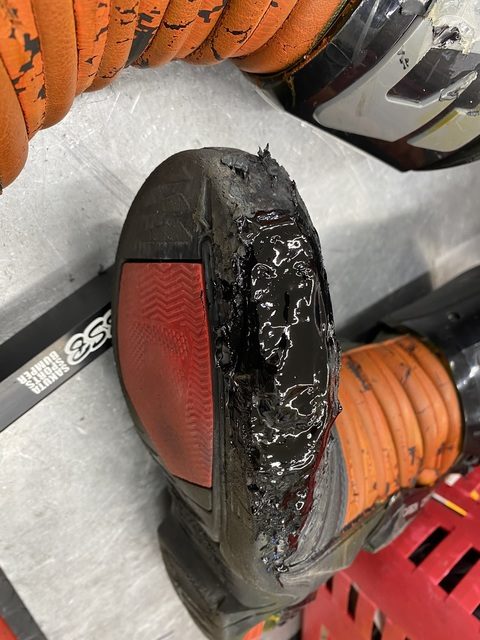 When it was dry, I filled it with a shoe doctor.
If you drive with this, only the part that is in contact with the ground will come out.
Next is the construction on new boots.
Remove the genuine slider and cut the side so that it can be scraped with Gymkhana.
I dug a square so that the SSB boot slider would fit.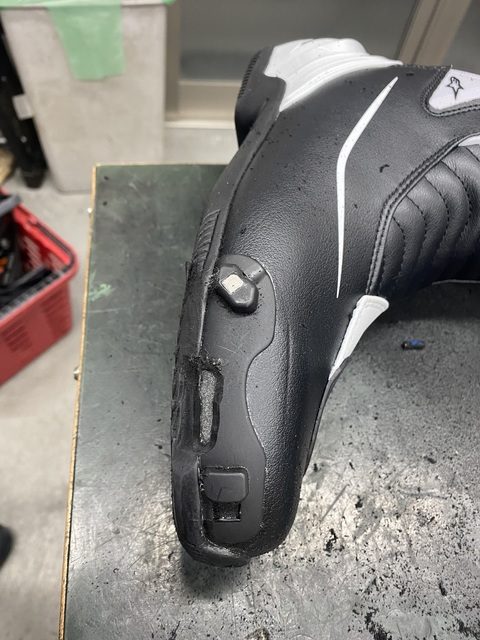 I pasted it there with a shoe doctor.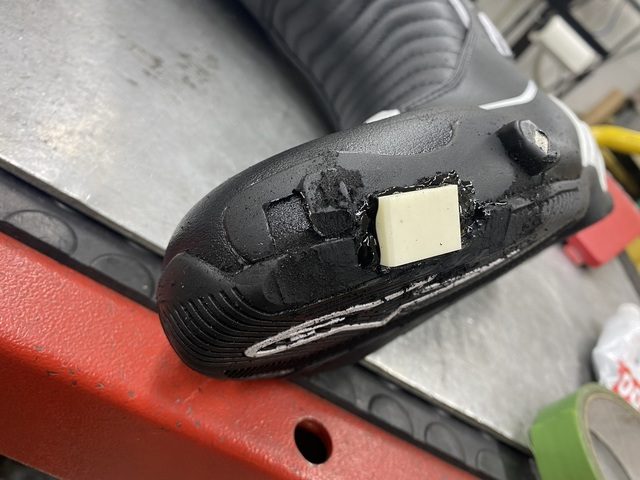 After it dried, I filled it with a shoe doctor and processed it so that a genuine slider could be attached, attached it from above, and finally filled the gap with a shoe doctor.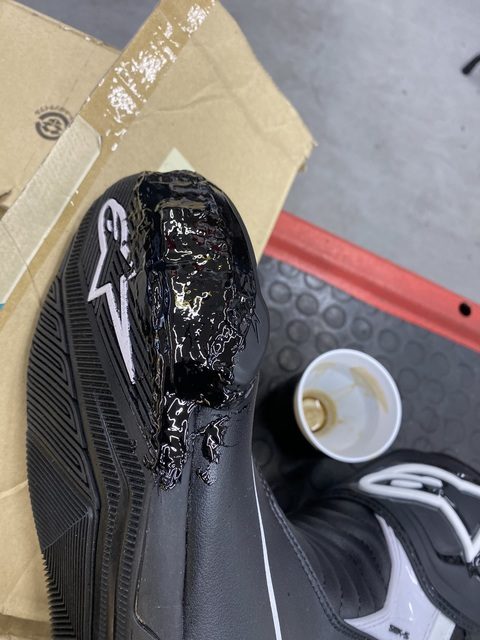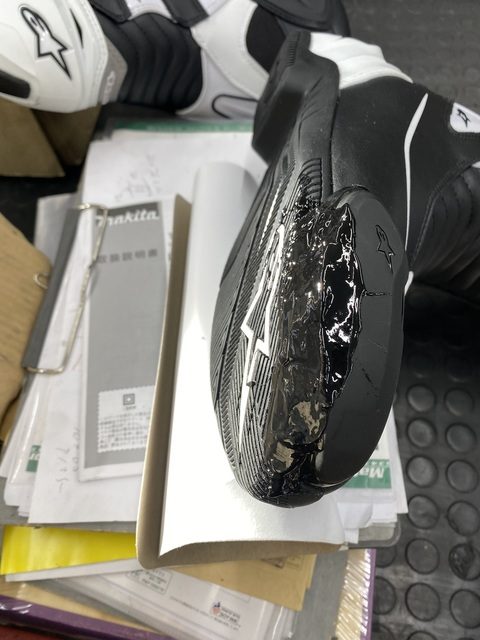 With this, when the SSB boot slider comes out after being sharpened cleanly after running, boots that can not be sharpened any more will be completed.
https://zrx-drz.at.webry.info/202112/article_7.html