The Dunlop Cup JAPAN tournament will be held this weekend.
It's a normal gymkhana tournament, but it's a lot of fun as representatives from all over the world gather and there are regional competitions as well.
From Hokkaido in the north to Okinawa in the south, "This year is the first time Okinawa will participate."
This is a fun tournament where top riders from all over the world can gather to compete and interact.
Photos don't matter.
It will also be live-streamed, so even those who can't attend can enjoy it.
For riders from all over Japan who are not participating in the Kanto series, a major obstacle is tire binding: "You can't participate unless you use Dunlop tires."
It would be best to say. .
The tires that are usually worn are Diablo for 17-inch bikes, and BS 601 or CST SM-SRR for 12-inch bikes.
The choice is α13SP for 17-inch models and TT93GP for Q5 12-inch models.
It seems that you can run the Q5 without much difference, but the 12-inch TT93GP
It seems that there are many players who are unable to show their true potential due to the greatly inferior performance.
Speaking of me, this will be my first trip to Japan after riding a 12-inch bike.
I also usually wear CST's SM-SRR, so this will be my first TT93GP since the last JAGE Cup.
This is a run on TT93GP.
Since it hasn't worn off at all, I plan to go out with the same tires I used in the JAGE Cup.
Since the proper setup for TT93GP is available, I don't think it will drop much compared to SM-SRR.
Still, I want to run as hard as I can, even though I'm prepared to drop by 1-2%.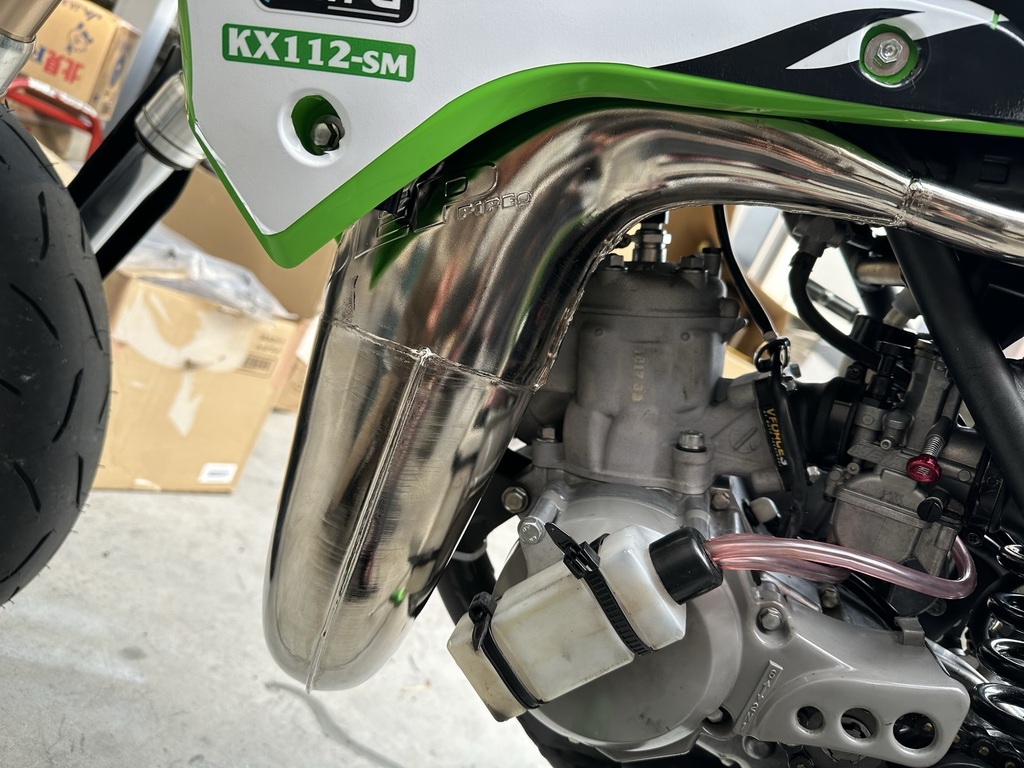 KS112SM has also evolved greatly since the JAGE Cup.
The lack of power from low speed has been significantly improved by changing the chamber and final from JAGE Cup.
Furthermore, by installing the DEP silencer, I feel that the overall power has increased and the time ratio has increased at once.
This is a run in the SM-SRR "5-buyama" at the most recent practice session, and I think the overall performance has been improved.
How far can you use TT93GP? I think that is the most important thing, but I want to run with all my might and enjoy Japan.
We are planning to participate from Saturday's JAGE practice, so we look forward to your participation.
https://ssbfactory.seesaa.net/article/500992515.html