Finally approaching next week, "Let's run with KING Sakuta-san DAY"
It will be held at Tsukinowa Driving School in Shiga Prefecture.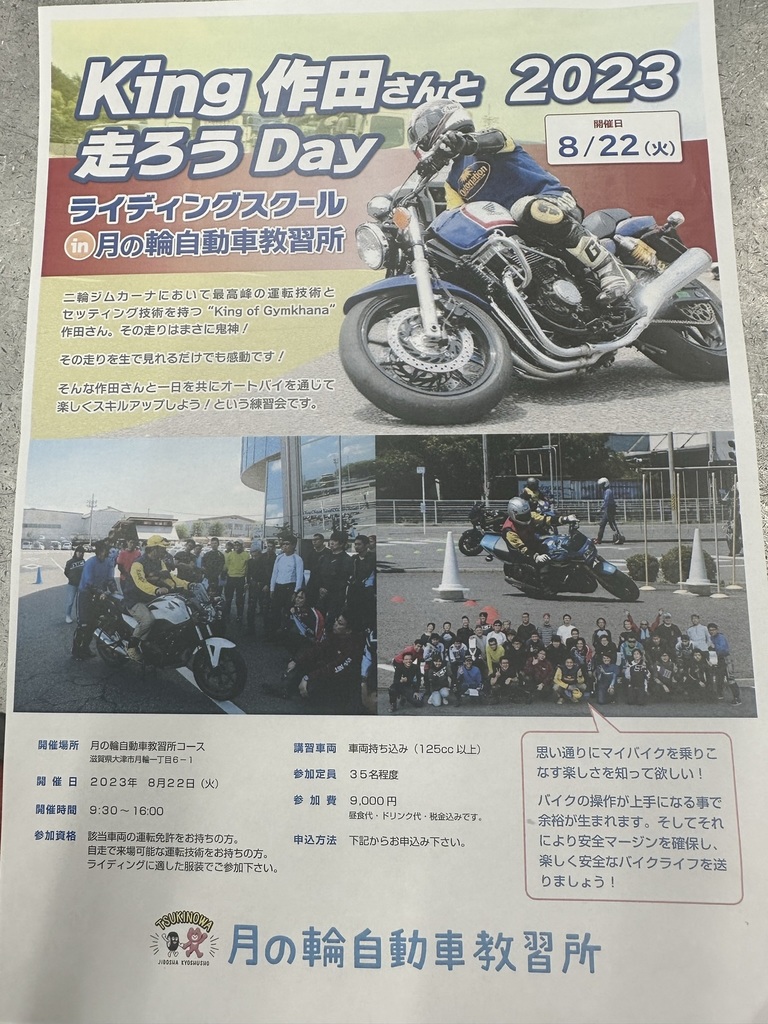 I would be happy if you could run with me and absorb something even a little.
I decided to bring my symbolic ZRX1200R.
With that said, SSB Factory will be closed from August 21st to 23rd, including before and after.
I am looking forward to running with you. thank you.
https://ssbfactory.seesaa.net/article/500368046.html