for Yamaha MT15
This time, I made SSB for MT15.
This vehicle has a suspended engine, and there is almost no bolt to attach the lower side of the SSB.
At the beginning of production, I was at a loss.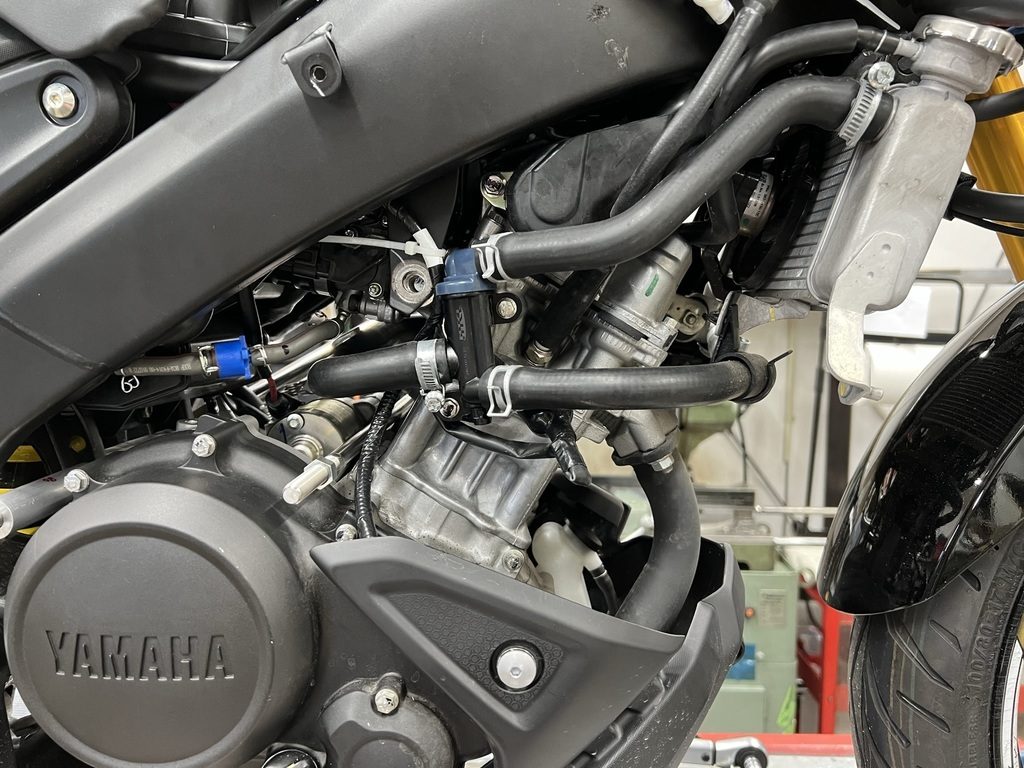 Even if I remove the shroud, I can't find a place where it can be installed.
Twisting and twisting my head, the structure popped into my head~~
The method of using the engine as part of the strength member has also been proven in the Z900, so you can use it with confidence.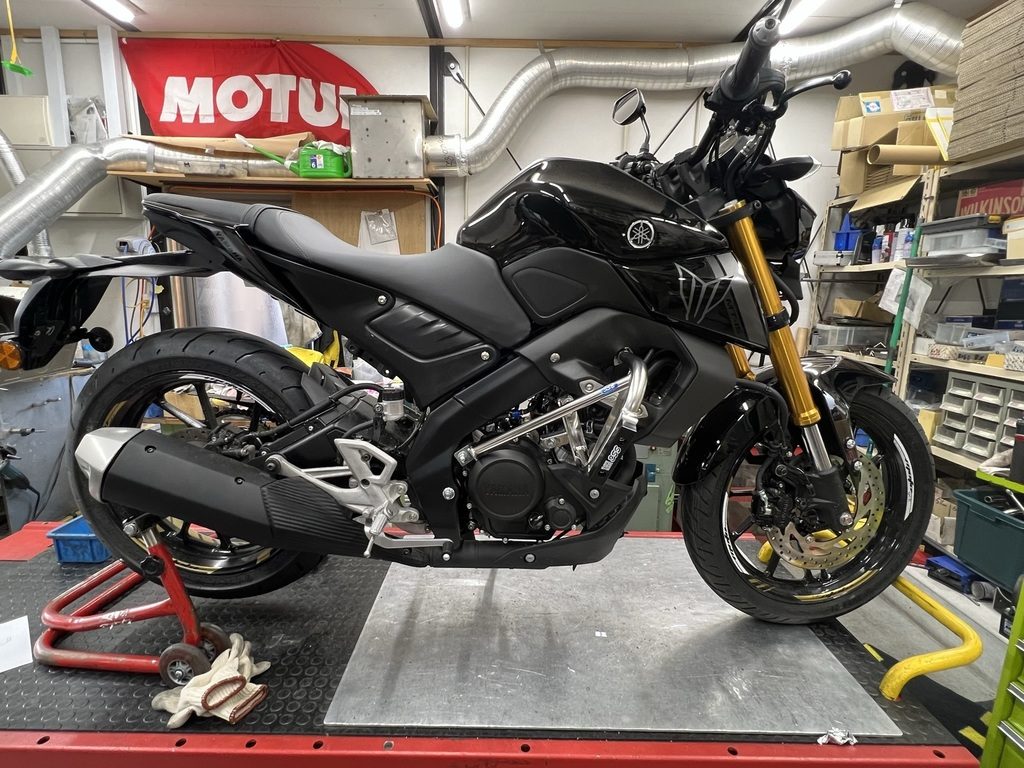 Succeeded in increasing the strength by connecting the left and right on the back of the engine and crimping it to the engine!
It was completed with a good feeling, but if possible, I think it would be better to attach an SSB slider α to this vehicle to absorb energy.
Regarding the left side, the rear slider was a very effective vehicle.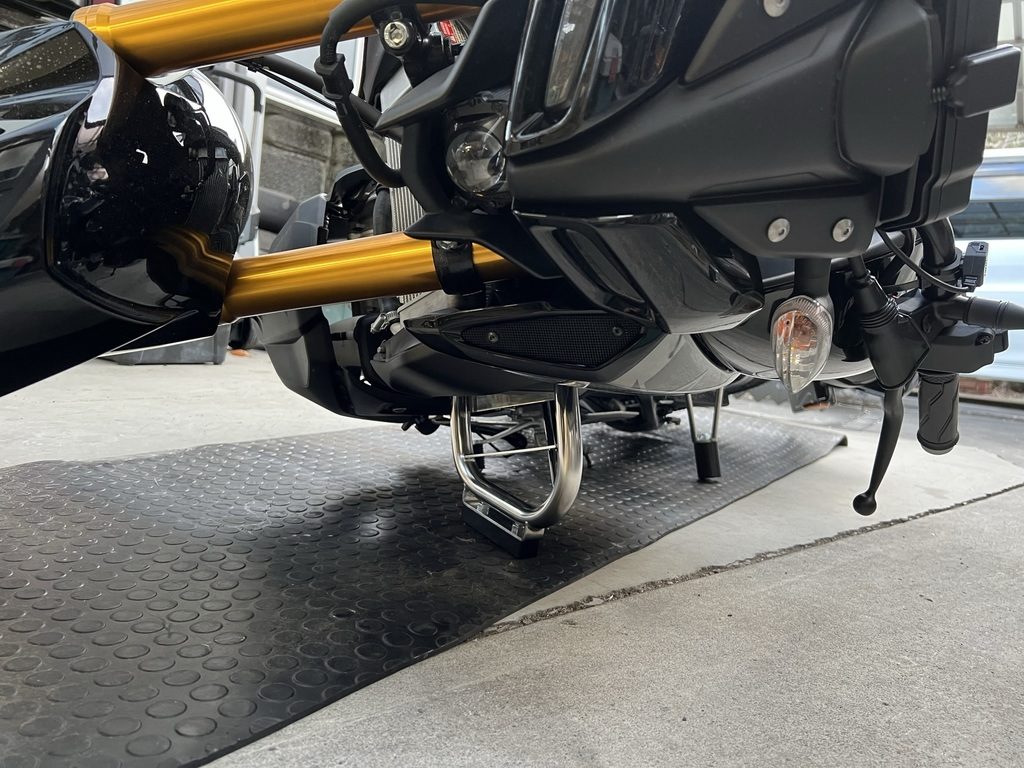 How is it?
https://ssbfactory.seesaa.net/article/497424690.html