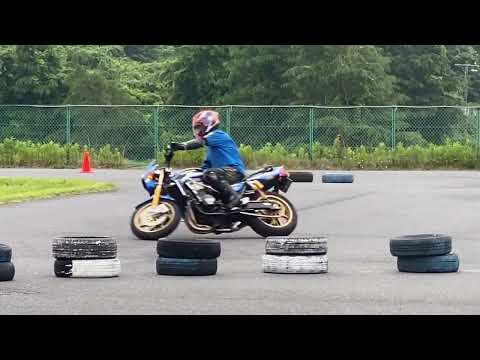 Yesterday I ran with Tomin at a collaboration practice session with SRTT.
In order to build my own way from now on, I put on the Road Smart 4 on the ZRX1200R and ran while checking each one.
Of course, if you run unreasonably like a high grip tire, you may slip, but if you run properly, you can run without any problems.
You can start running normally without wearing a tire warmer.
Even if you run for a day, the α13SP has only decreased to the extent that you ran for a few minutes because of peeling, and you can feel the length of your life.
I think it is the best tire for those who want to start from now on and those who want to enjoy doing gymkhana.
And for me, I wanted to further improve my skills.
How much high grip can you compete with this tire + ZRX?
The spirit of challenge ignites.
First of all, I would like to do a production test at the office teahouse cup and start the challenge of the official game in the second round of the JAGE cup.
I wonder if I can go to the Dunlop Cup as it is ~~
https://zrx-drz.at.webry.info/202206/article_1.html